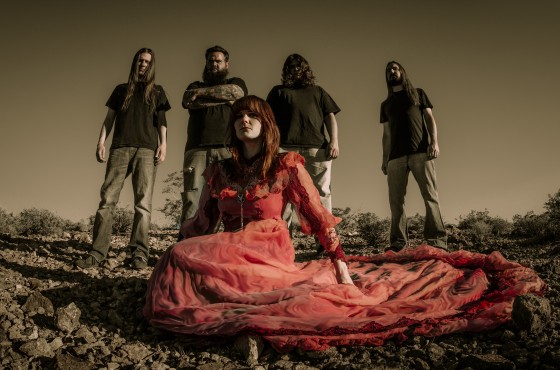 Las Vegas-based doom metal act, Demon Lung, has announced June 16th as the official release date of their second LP, A Dracula, via Candlelight Records. Produced by Billy Anderson (Neurosis, High On Fire, Eyehategod), the album will be available for pre-order via Amazon, iTunes, and physical retailers beginning May 26th and is available for pre-order now via Candlelight's official webstore and Bandcamp.
Using Juan López Moctezuma's 1977 horror film, Alucarda, as the album's muse, the audio is packaged with unique original art by illustrator Joshua Foster (Pallbearer). Drummer Jeremy Brenton notes:
When we started the writing process, we happened to be deep into an Alucarda obsession. [Vocalist] Shanda [Fredrick] sat down and made an outline for her take on the film and we all started crafting songs to flow with it. Fitting the mood of each riff and melody with the narrative was challenging, but it is the most satisfying way for us to write.
Fredrick adds:
Alucarda is a more relatable story for me than our last album's subject matter; which made writing a lot more fun this time around. The heroine in this story is the daughter of Satan, who happens to fall in love with the purest of souls in the convent she resides. She coaxes this soul over to the dark, with only intentions of love, but in doing so she dooms her to death by the hands of the nuns. The anger consumes her and she uses her dark powers to resurrect her love and together they kill the convent and then the world. So like I said… it's a lot more fun this time around.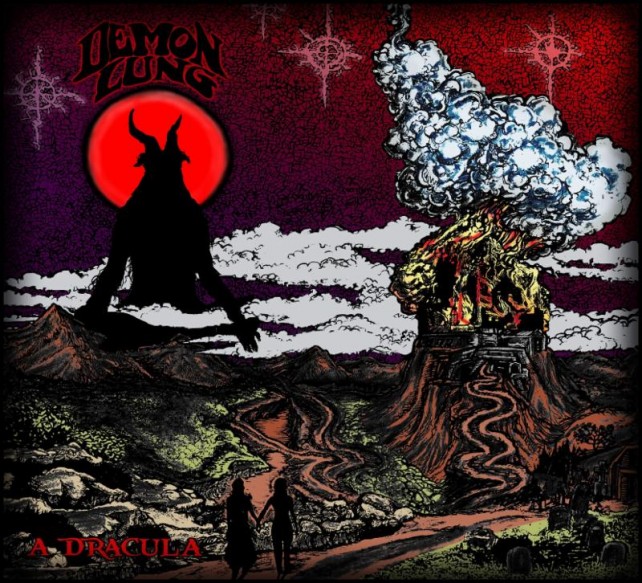 A Dracula Track Listing:
1. Rursumque Alucarda
2. Behold, The Daughter
3. I Am Haunted
4. Gypsy Cursem
5. Deny The Savior
6. Mark Of Jubilee
7. Rursumque Adracula
8. Raped By The Serpent
Tour dates in support of A Dracula will be announced shortly.
Rock Hard \m/