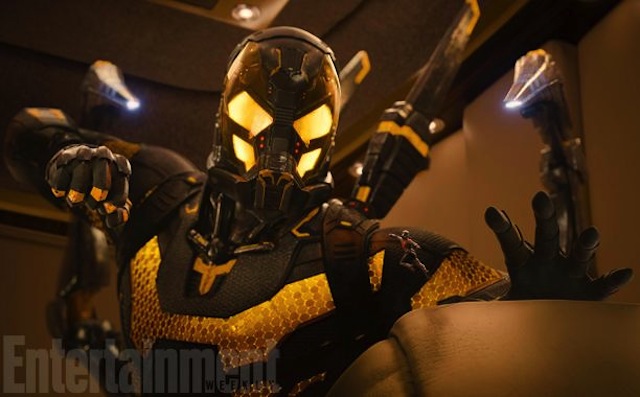 Entertainment Weekly has revealed the first photo of Ant-Man's nemesis, Yellowjacket, and he looks pretty bad-ass. Maybe a bit like Mortal Kombat's Scorpion, but what came first, the chicken or the egg?
Ant-Man Synopsis:
Ant-Man follows con-man Scott Lang (Paul Rudd) who, armed with the astonishing ability to shrink in scale but increase in strength, must embrace his inner-hero and help his mentor, Dr. Hank Pym, protect the secret behind his spectacular Ant-Man suit from a new generation of towering threats. Against seemingly insurmountable obstacles, Pym and Lang must plan and pull off a heist that will save the world.
Ant-man also stars Evangeline Lilly, Bobby Cannavale, Michael Peña, Abby Ryder Fortson, Judy Greer, David Dastmalchian, Wood Harris, John Slattery, Gregg Turkington, and T.I., Ant-Man hits theaters on July 17, 2015.
What do you think of the Yellowjacket costume?
Rock Hard \m/