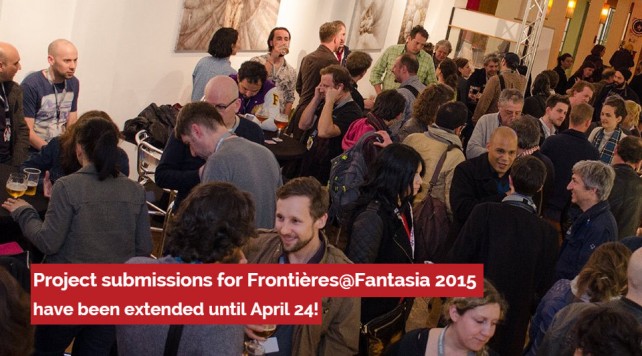 Montreal's Fantasia Film Festival is one of the biggest and best for genre fans, which is why thousands attend to see the plethora of amazing horror and sci-fi movies. As well, that's why filmmakers want their works to screen there. And if you're a filmmaker with a terrifying short or a bloody feature, then you'll be happy to know that there's still time for you to submit your film for this year's event. That's right! The submission deadline has been pushed back to April 24, 2015.
To submit your project, please prepare the documents outlined here and fill out the application form here.
The 6th edition of the Frontières International Co-Production Market, returning to the Fantasia International Film Festival in Montreal after an edition in Brussels, will take place from July 23 to 26, 2015.
To learn more about Frontières, please visit frontieresmarket.com.
Rock Hard \m/