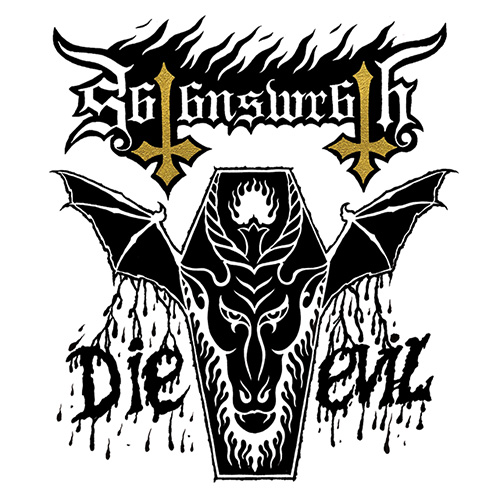 In anticipation of their upcoming album, Die Evil, Satan's Wrath have unloaded a new track, "A Mindless Servant of Satan," which you can hear right now over at metalblade.com. Die Evil hits shelves on May 5th in North America, May 1st in Germany/Austria/Switzerland, and on May 4th in the rest of Europe.
Pre-order Satan's Wrath's Die Evil here.
The formula in Satan's Wrath's cauldron is simple, and the resultant elixir delivers a feverish 21st century continuation of the paganizing infernal assault that was heavy metal at its underground mid-'80s pinnacle: damaged by the slavering spite of Venom, the flesh-ripping fortitude of Metal Blade-era Slayer, the nightmarish derangement of Possessed, and the machine-gun onslaught of Destruction. Yet make no mistake; this is no retro confection, no hearkening back to an idealized, battle-jacketed aesthetic ideal. This is a sound driven by a hard-driving imperative of corruption and malevolence, and rendered forth with an unflinching filth of delivery.
Satan's Wrath's diseased headspace is one where to play heavy metal means to be a thorn in society's side, and an adversary to respectability. Where metal means transgression, where metal means war. Where metal means evil.
Rock Hard \m/