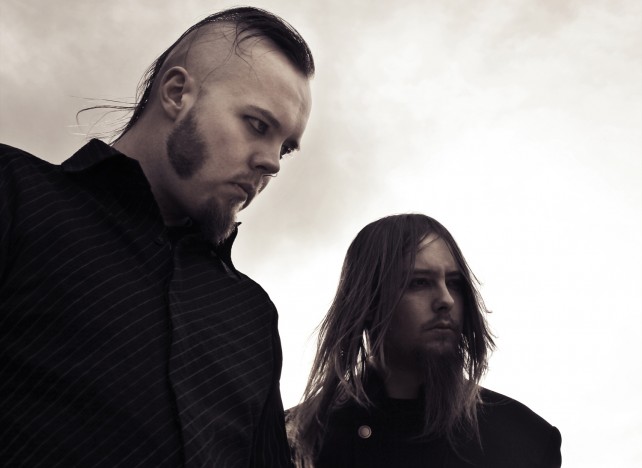 Named after a gorgeous, but poisonous flower that blooms in winter, Manitou Springs, Colorado-based Helleborus is the new creation of brothers Jerred and Wyatt Houseman (both former members of Execration). Pushing their creative freedom to new levels, the psychedelic black metal project is Dionysian in nature and explores themes of sexual mysticism, Qabalah, and the esoteric.
For their debut to the metal world, Helleborus has teamed up with NoCleanSinging.com for the exclusive premiere and free download of their track "Coils."
Comments vocalist/lyricist Wyatt Houseman:
Coils is the most universal offering in our continuous developing sound. It's driven by a dark stream of inventive instrumental extravagance and the kind of creative power that romanticizes the listener. With catchy melodic grooves and blackened chords we desire to express something fresh and unconventional to our audience. We explore a lot of contrasting resonations that you may not expect to hear from a traditional black metal outfit. This is only one song we have planned from our upcoming album; each will tell their own cryptic story. We are extremely proud of this project and look forward to developing it further with fans watching and listening.
"Coils" is one of many songs the brothers plan to unleash on their soon-to-be-finished debut full length, "The Carnal Sabbath," a release that combines black, death, and doom metal with a vast ambiance. Venturing outside the conventional colors of traditional black metal, Jerred and Wyatt plan to deliver a new aura of sound where fans of The Devil's Blood, Satyricon, Necorphobic, Belphegor, Blut Aus Nord are sure to connect with them.
Rock Hard \m/