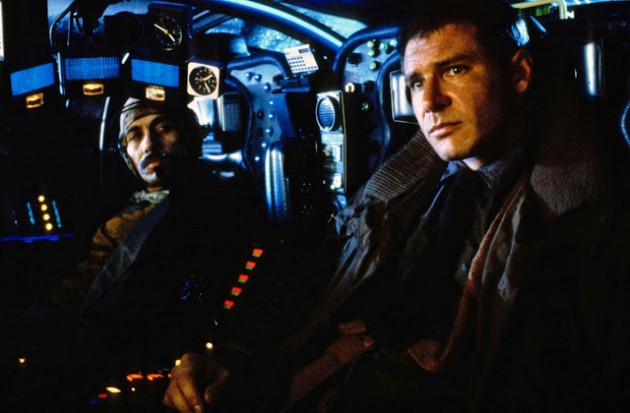 Besides a comeback as Han Solo in the upcoming Star Wars: The Force Awakens, Harrison Ford will also be reprising his celebrated role of Rick Deckard in the sequel to Alcon Entertainment's Blade Runner.
According to a recent press release, the sequel takes place several decades after the conclusion of Ridley Scott's 1982 original, which is written by Hampton Fancher (co-writer of Blade Runner) and Michael Green and based on an idea by Fancher and Ridley Scott. The only disappointment we know of right now is that Scott won't be directing and will ONLY be creatively involved with the sequel.
At the moment, the studio is still negotiating a deal with Academy Award nominee Denis Villeneuve (Prisoners, Incendies), to have him helm the neo-noir dystopian sci-fi project in the very near future.
Alcon co-founders and co-CEO's Andrew Kosove and Broderick Johnson stated:
We are honored that Harrison is joining us on this journey with Denis Villeneuve, who is a singular talent, as we experienced personally on Prisoners. Hampton and Michael, with Ridley Scott, have crafted a uniquely potent and faithful sequel to one of the most universally celebrated films of all time, and we couldn't be more thrilled with this amazing, creative team.
The Blade Runner sequel is scheduled to start principle photography in the summer of 2016.