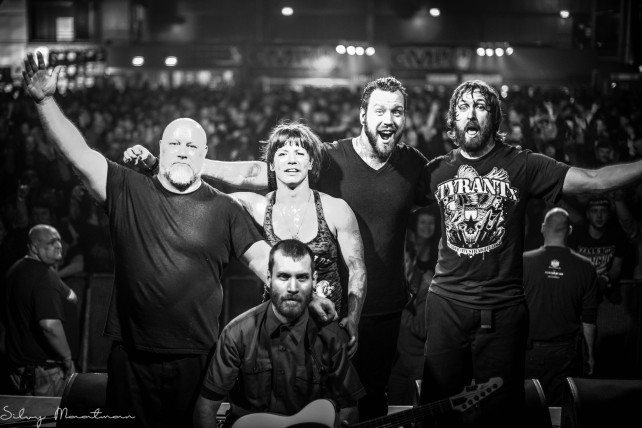 Detroit's Walls of Jericho have signed to Napalm Records, and the band is currently working on their new album, which will be their first full-length since 2008. After releasing a demo track, "Restless," earlier this year, the band felt the itch again and decided to get back to recording. The resulting album will be released by Napalm Records later this year.
Drummer Dustin Schoenhofer on signing with Napalm Records:
All of us in Walls of Jericho are proud and very excited to have signed with Napalm Records and are looking forward to finally finding the right partnership to release our new music with. We would like to thank both Napalm and all our fans and family for being so patient with us these past seven years since our last release, 'cause its long overdue.
We'll keep you posted as news of the new Walls of Jericho album emerges. Until then, yell your thoughts in the comments section below.
Rock Hard \m/