Directed by Rob Garcia Written by Cecil Chambers
Starring Haylie Duff, Wilmer Calderon, Adam Daniels, Michael Ironside

106 mins - Thriller- Release date: 6 January 2015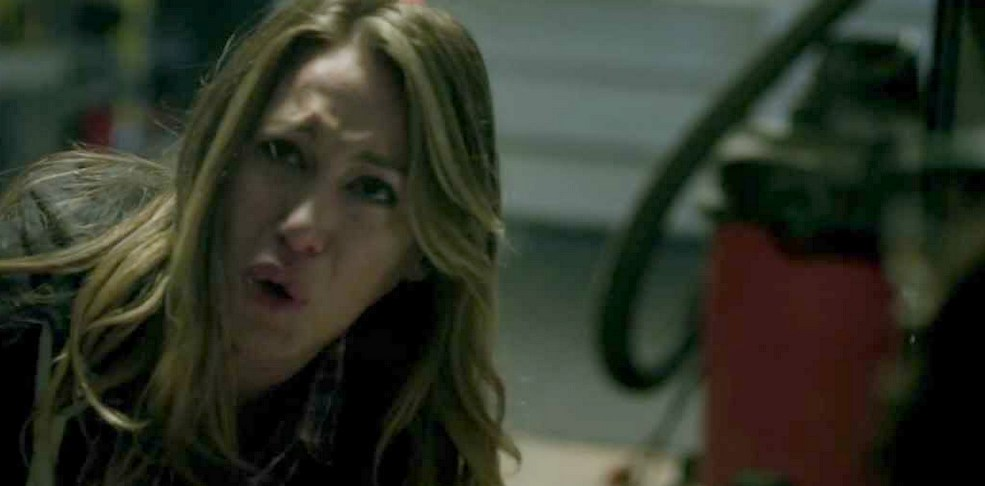 Director Rob Garcia and writer Cecil Chambers' Desecrated tells the story of a rich girl and her friends as they head out for a weekend of fun at her dad's isolated ranch house in the middle of nowhere. They soon find that the caretaker's dark past has caused him to go on a bloody killing spree.
First of all, the movie looks great. From the lighting, tone, and color to the editing, special effects, and cast, it's damn near flawless. Even the acting, especially Gonzalo Menendez as Ben, and the script/story are fantastic. And typecasting the black guy, Paul James' Marcus, as the pussy city slicker always trying to escape nature or danger, was a stroke of genius. And unexpectedly, the rich girl, Haylie Duff's Allie McClean, was anything but a bitch; in fact, she was the nicest friend of the bunch. So, there's a mix of breaking tropes and strict adherence, such as the oversexed couple being the first of the victims.
As you can see, Desecrated is a lot of good things, but is it a good horror movie? Not really. It's more of a not-so-thrilling thriller, as IMDB lists it. It tells its story well, unfortunately there are no surprises, it's totally predictable, and wholly not scary or suspenseful.
Aside from some brain matter being splattered on the walls, there's no reason for this movie to be rated 18A. What's worse is that we have a really good looking cast and not one nipple to show for it. Seriously?!?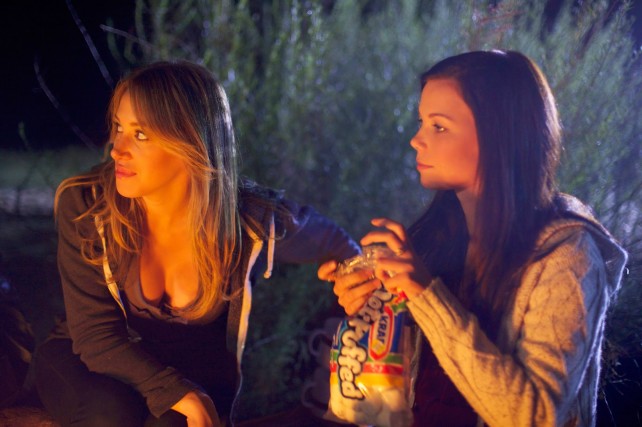 That's the most boobage you're gonna get.
The Verdict:
If you want to see good looking girls not getting naked or a good looking film, then go for it. Other than that, there's no real pressing reason for you to see it. Will you be entertained if you watch? Sure. Or you may choose to wander off to the kitchen to wash some dishes.