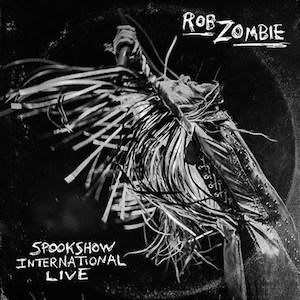 Rob Zombie is a busy man, so you can't expect new material from him each and every time he puts something out. So, you can expect a best of or a live album every now and then. In this case, it's a career-spanning live album, Spookshow International Live, which is expected to drop later this year.
Via the shock-rocker's official Facebook page Zombie has revealed the album's artwork and track listing. A quick look at the tracks confirm that much of this was recorded while he was out supporting his latest album, Venomous Rat Regeneration Vendor.
Zombie states:
It's been eight years since our last live album, so we figured it was time for another. Actually, we weren't planning on it, but we recorded a few shows and they sounded really great,' so we thought, 'Fuck it! Let's get it out there… For the record, no overdubs, no fixes, no fake crowd, no nothing. 100% absolutely live. No joke.
I love the fact that he's kept the audio legit without faking shit like crowd noise. This'll definitely be one to keep an eye on. We'll let you know when an official release date is announced and keep you up to date on future developments as that date approaches.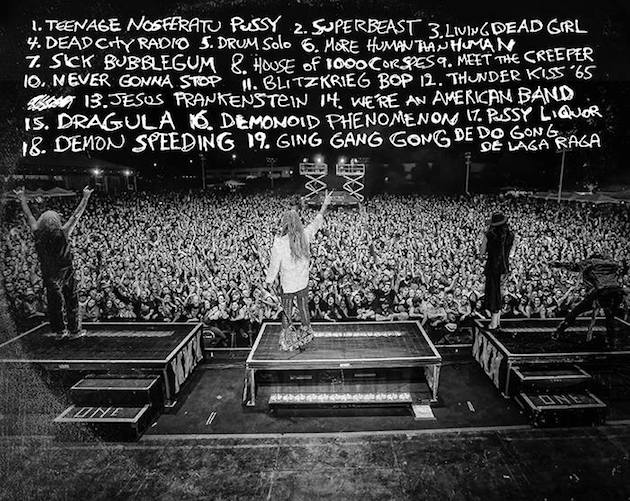 Spookshow International Live Track Listing:
1. Teenage Nosferatu Pussy
2. Superbeast
3. Living Dead Girl
4. Dead City Radio
5. Drum Solo
6. More Human Than Human
7. Sick Bubblegum
8. House of 1000 Corpses
9. Meet the Creeper
10. Never Gonna Stop
11. Blitzkrieg Bop
12. Thunderkiss '65
13. Jesus Frankenstein
14. We're an American Band
15. Dragula
16. Demonoid Phenomenon
17. Pussy Liqour
18. Demon Speeding
19. Gong Gang Gong De Do Gong De Laga Raga
Rock Hard \m/