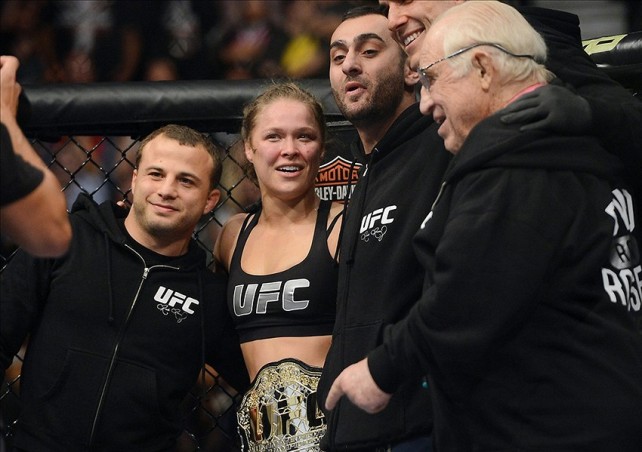 For those of you interested in learning more about Ronda Rousey's life and her journey to becoming the first female champion in UFC will be happy to hear that she has a book in the works that will give you all the details.
According to a press release on Tuesday, Publisher Regan Arts acquired her book, titled My Fight/Your Fight. Rousey co-wrote the book with her sister/sports journalist Maria Burns Ortiz, and it will chronicle her successful journey from childhood to UFC gold.
Rousey stated:
Everyone has their own fight, through my journey to become the greatest fighter in the cage, I learned the concepts to conquer every battle outside of it. Hopefully readers can learn the same lessons I did — without having to take as many punches in the face.
My Fight/Your Fight is scheduled to be published sometime in May 2015.