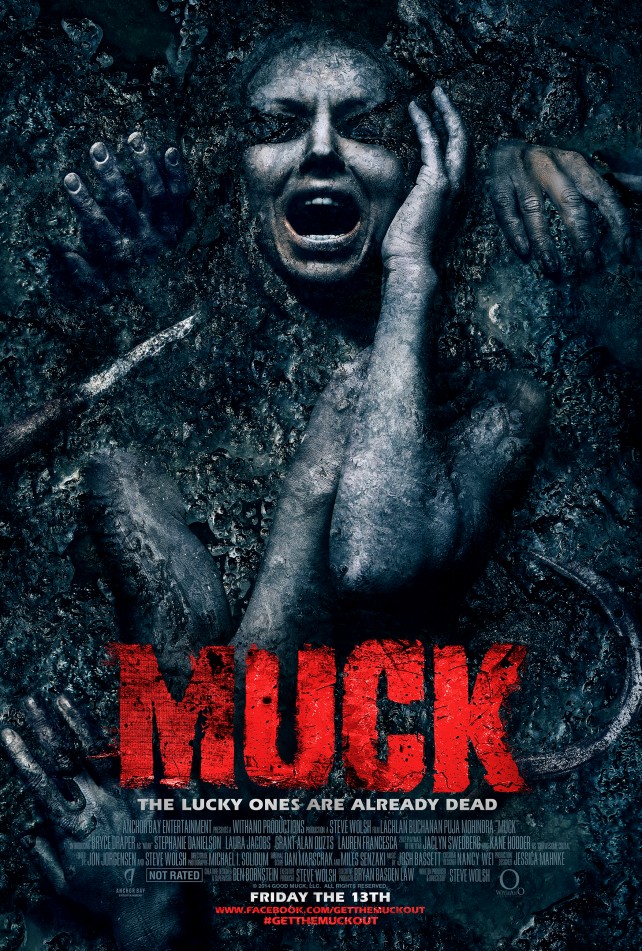 As we reported the other day, MUCK opens in theaters on Friday the 13th, March 2015. That's roughly three months away, yet the final theatrical poster has already been revealed. In addition, a new MUCK trailer has been launch, but it's likely that it's not the final one we'll see before the movie hits theaters.
If you're wondering about MUCK's horror credentials, it's looking like the three Bs: blood, boobs, and beasts. If that's not enough to convince of the movie's epic appeal, how does no CGI, Kane Hodder, Lachlan Buchanan, 2012 Playboy Playmate of the Year Jaclyn Swedberg, and Lauren Francesca trip your trigger?
MUCK Synopsis:
After narrowly escaping an ancient burial ground, a group of friends find themselves trapped between two evils, forcing them to fight, die, or go back the way they came.
Rock Hard \m/