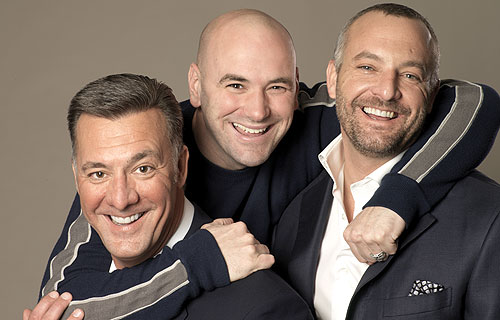 Starting on July 6, 2015, MMA fans and UFC fighters will see big changes inside the Octagon with uniforms since the UFC officially partnered today with Reebok for the next six years. A deal that UFC CEO and co-owner Lorenzo Fertitta calls the "largest deal" ever outside of broadcast deals, which will also dramatically shift the role of sponsorships in MMA.
Ferttita said,
We look at this as Reebok and the UFC are essentially changing the sports landscape once again. This clearly has never been done in combat sports. Reebok will be the exclusive worldwide outfitter of the UFC, and as part of this deal and this partnership, this will be the biggest non-broadcast partnership that our company has ever signed, so it is significant.
We're continuing to do things and implement things to elevate the level of the sport, and really take it in a place where other major sports leagues are. So the way that this outfitting policy will work is that it will allow for each of the fighters' individuality, but also will provide a unique, iconic and consistent look for all the athletes, obviously very different from where the sport has been in the past, where it is essentially, for lack of a better word, a bit of a mish-mash with various different sponsors, different looks, brands, and styles.
With all that said, this officially means every fighter under UFC contract will have no other choice but participate in the new uniform policy that enforces a consistent look for all the athletes. However, every uniform will be unique and iconic to maintain fighter individuality. As far as sponsorship details go, each fighter is expected to receive 20-percent royalty payments on sales for their individualized uniform kits.
All Champions will bank the most money and earnings will really depend on how well a fighter is ranked in their division.