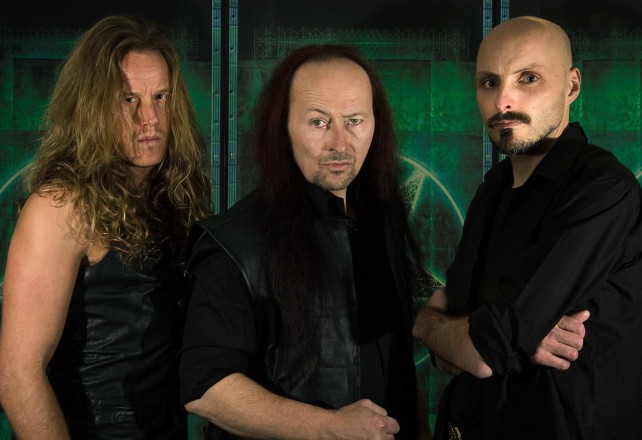 Venom has announced the release date of their next studio album, From the Very Depths, to be January 27th, via Spinefarm Records.
Venom formed in 1979, and released their debut studio album, Welcome to Hell, in 1981. The band has released 13 albums to date, and as shapers of black metal and thrash metal with a punk spirit they've influenced a number of notable bands, including Metallica, Bathory, Slayer, Anthrax, Napalm Death, Exodus, Megadeth, Godflesh, Celtic Frost, and more.
The band is led by vocalist/bassist and original Venom titan, Cronos, who decided against making fans the world over wait too long for this powerful new 14-track release, which is the follow-up to 2011's Fallen Angels.
Cronos says:
This album is perfect, all three members are totally over-the-top confident with the new songs and the production. We had a great atmosphere in the studio while we were recording. Dante created pure thunder from his drums, while Rage tears the flesh off your face with his riffs, making everything fall into place so well. It's a strong release and really shows the band maturing into an unstoppable force of pure Black Metal. We can't wait to play the new songs live for the Legions… Hell Yeah!
We'll keep you posted as news emerges.
Rock Hard \m/