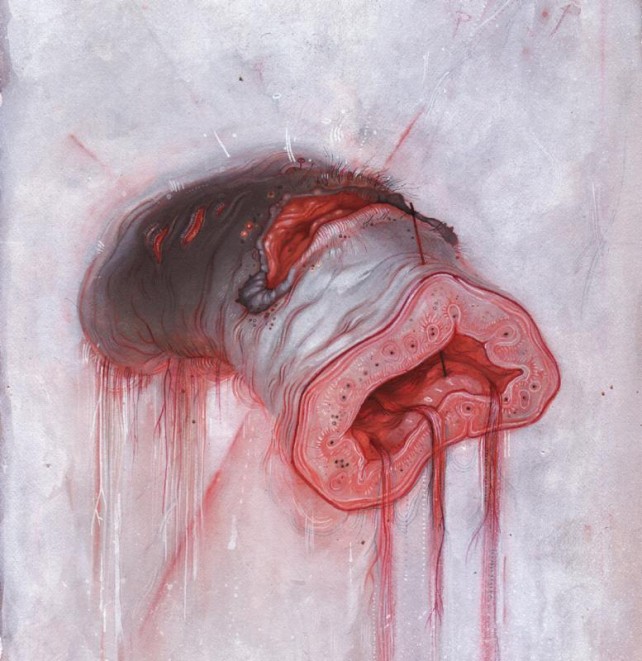 Like some sludge with your hardcore? Then you'll want to take your ass on over to Deciblog to stream American Heritage's new album, Prolapse. While you're there, spend some time taking in the track-by-track explanation of the album's six tracks.
The album is the band's sixth, and its available for purchase right now, via Solar Flare Records, on CD, MP3, and vinyl.
Prolapse also contains three pretty kick-ass covers of the Descendants classic, "Hürtin' Crüe," Black Flag's infamous booze rager, "Thirsty And Miserable" and Girls Against Boys' "Bulletproof Cupid." Produced by Sanford Parker at SOMA Studios — who also supplied keyboards and handled mixing duties — Prolapse was created with additional recording contributions from Mike Lust (Tight Phantomz, Football) and Che Arthur (Pink Avalanche), and includes guest vocals and guitars from Lust and guest vocals from Jeffrey Lohrber (Enabler, Today is the Day).
FYI, I don't think that's a Fleshlight on the album cover.
Check it out and drop your thoughts off in the comments section below.
Rock Hard \m/