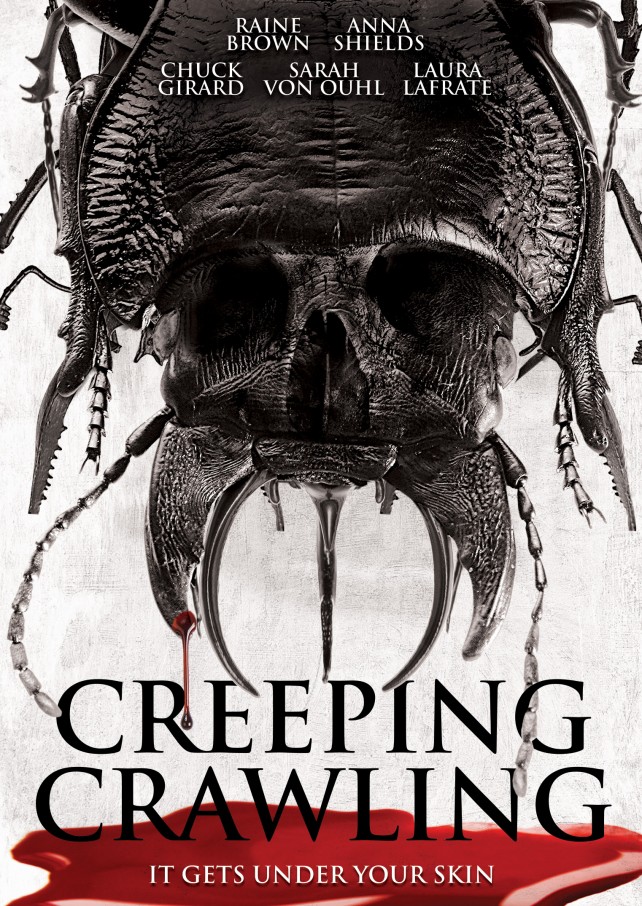 Brain Damage Films' Creeping Crawling came to DVD and VOD on October 7th, and while these three new clips show how low-budget the anthology horror really is, they do an excellent job of making you feel uncomfortable. Don't say we didn't warn you. Oh, and if you try what goes on in the "Bug Lover" clip, keep it to yourself.
The Creeping Crawling clips follow the synopsis.
Creeping Crawling Synopsis:
You live with them, you feed them, you fear them. Creeping Crawling is an anthology featuring three tales of terror centered around things that go slither in the night. Doug and Allison have a paper due and they're hoping an eccentric entomologist will be the lynch pin to a passing grade. They get more than they bargained for when Dr. Tarkovsky tells them the story of "Grubbery" and the lengths supermodel Denver will go to in order to keep her figure. Denver's best friend Ginger introduces her to age-old dieting wisdom as her boyfriend Rick witnesses her eaten away by her own vanity.
"Rid" introduces Dori, a beautiful young girl who desperately needs money and poses as a nurse hired to take care of a comatose patient. While staying in the Gothic mansion, she begins to unravel as something feasts upon her while she sleeps.
Dr. Tarkovsky's final cautionary tale centers around Bailey. In "Bugger," the lonely man navigates love online. He can't seem to find a woman who shares his six-legged obsessions. A co-worker has her doubts about his motives, as a serial killer is at large.
Creeping Crawling – "Bug Lover"
Creeping Crawling – "Itchy"
Creeping Crawling – "Tapeworm"
Rock Hard \m/