It seems Annabelle ain't the only freaky doll on the block this year. Heidi is coming in the form of a found-footage film featuring two high school kids who find a doll in the attic. The perceptive kids, as you'll see in the trailer above, notice that there's no dust on the doll despite dust being everywhere else. But as time goes on, the boys are "increasingly plagued by a series of disturbing and unexplained events."
Obviously the production on Daniel Ray's Heidi isn't as high as it is on the prequel to The Conjuring, but since when has that had a bearing on a horror movie's shit-your-pants value? Personally, anything with a doll in it is terrifying, in the same sense as clowns and possession.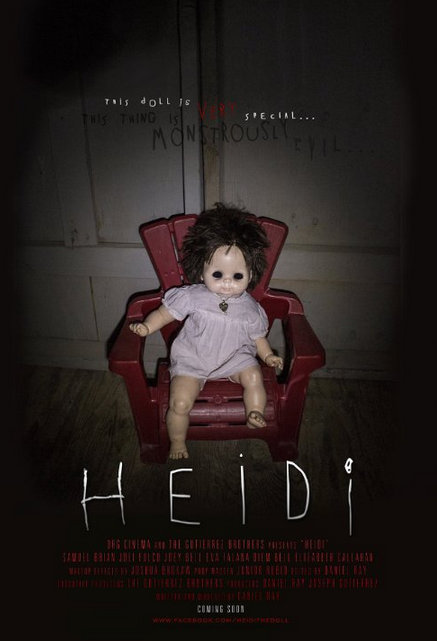 If you're in the Las Vegas area on October 17th, and you want to see Heidi, make your way to the PollyGrind Underground Film Festival. If you can't make that, then you'll likely have to wait to 2015 to see this one.
So, let us know what you think of Heidi. And tell us if dolls scare the piss out of you.
Rock Hard \m/