Mondays suck – Here's your suicide solution.
Our favorite SuicideGirls meet a few of our standards: She should be tattooed and/or pierced, fit into one or more of our topics of interest (heavy metal, horror/sci-fi/action movies, MMA, and/or mature video games), and be a seemingly interesting person (as best as we can judge from their brief bios), and, of course, she must be sexy.
Why SuicideGirls? They say it best: "SuicideGirls is a community that celebrates Alternative Beauty and alternative culture from all over the world." Hey, we're into that subculture thing too.
---
Fernanda Suicide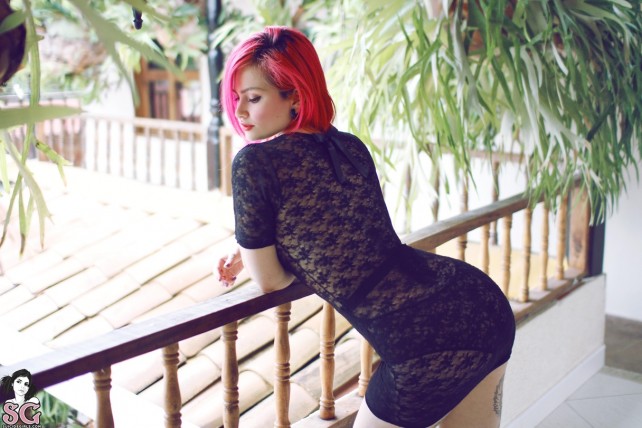 Location: IDontGiveAFuckLand
Age: 30
Occupation: Designer
My idea of a good time: Support local music; go to a show.
Into: Reading
5 things that I can't live without: Chocolates, my family, my friends, music, my laptop
Kink factor: I'll try anything once, especially if you beg for it.
If you don't already, Clareon Sucide will have you playing video games and listening to heavy music in no time…