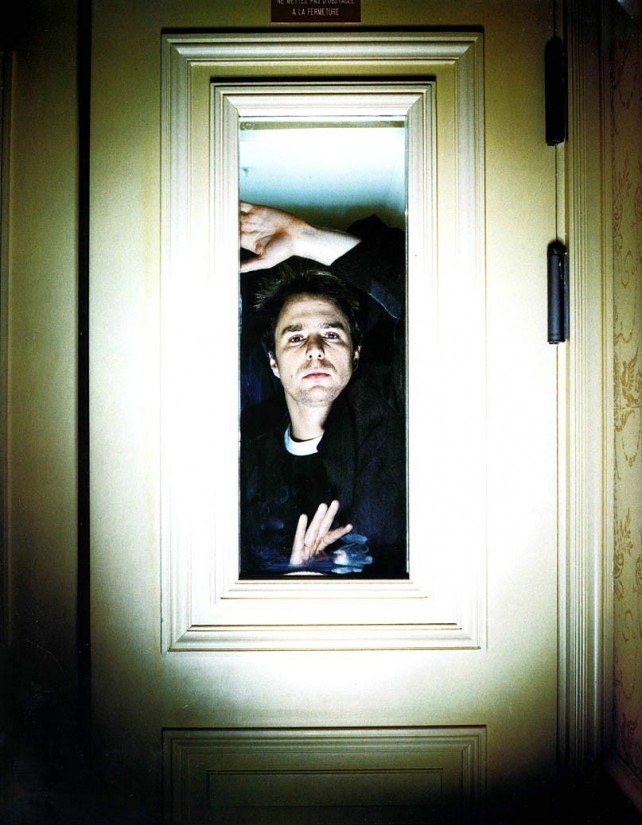 It's fair to say that many horror fans aren't for remakes in general, especially a revisionist take on a classic like Poltergeist, which has many sentimental memories for some of us. It was over-the-top at the time of its release and still remains one of the greatest supernatural horror films of all time. Tobe Hooper did wonders on the movie with special effects foreman Jeff Jarvis (Firestarter). If you still haven't seen the bloody original, you're totally missing out!
As I previously said many times before, I'm clearly not a fan that Fox is moving forward with the remake, which will be directed by Gil Kenan (Monster House), but I'm still intrigued by the movie, regardless of my opinion that Fox has huge potential to screw this one up. But since Sam Raimi and Rob Tapert, alongside Roy Lee, are producing the new Poltergeist, I'm far less worried than any other remake in the works.
Just imagine how I feel about Terminator: Genisys?
Fortunately, a great actor like Sam Rockwell (pictured above) is tapped to star in Poltergeist. As well as Rosemarie DeWitt, Saxon Sharbino, and Kennedi Clements, who all seem fit for the remake. I'm really looking forward to their performances.
But, we'll have to wait a bit longer to see how well they do because Poltergeist has been pushed back to July 24, 2015, rather than a February unveiling.
---
About Poltergeist (2015)
In a revisionist take on the classic horror film, a family struggling to make ends meet relocates to an outdated suburban home and is confronted by an angry spirit who kidnaps their youngest daughter and challenges them to band together to rescue her from the clutches of evil.