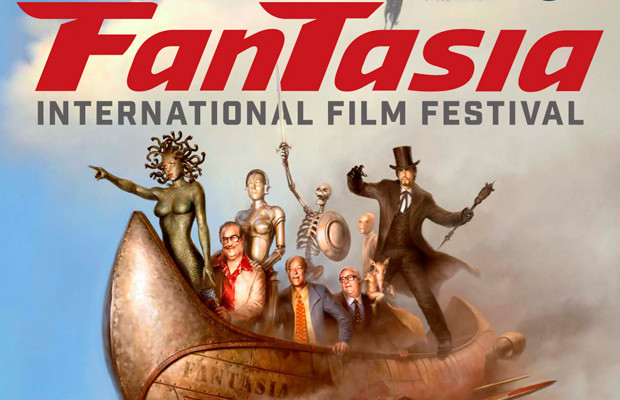 As my partner in crime, King Hazard (Where did we bury those bodies again?), mentioned in his selection list, Fantasia 2014 gets underway this week with over 160 genre films to watch. Needless to say, that's a whole lot of celluloid. So, to make things simpler for you, we've preselected some films we think are worthy of your attention. (Hopefully you're going. Your not some kind of a loser, are you?)
To avoid too much repetition, I've omitted obvious suggestions such as Prom Night and The Texas Chain Saw Massacre since every horror fan in their right mind, if that's possible, wouldn't miss the chance to see these on the big(ger) screen. Also, I skipped over suggestions already made by King Hazard, which unfortunately includes some of the films I'm most excited about seeing, such as Metalhead, Life After Beth, Let Us Prey, Open Windows, and some dozen others.
Also, keep in mind that King Hazard's list includes more action and Asian films than my list does, which includes more comedy/horror films. And note that both our lists are dominated with horror… because, what the hell else is there, really?
Without further ado, here is my list of films to check out at Fantasia 2014:
---
Angry Video Game Nerd: The Movie
Genre: Comedy
July 27 • 10:00 PM | Concordia Hall Theatre
August 6 • 3:00 PM | J.A. De Seve Theatre
Director: James D. Rolfe, Kevin Finn
Cast: James D. Rolfe, Jeremy Suarez, Sarah Glendening, Helena Barrett
The AVGN must overcome his phobia of the worst video game in the world to save his fans.
---
At The Devil's Door
Genre: Horror
July 24 • 7:00 PM | DB Clarke Theatre
July 29 • 5:10 PM | J.A. De Seve Theatre

Director: Nicholas McCarthy
Cast: Naya Rivera, Catalina Sandino Moreno, Ashley Rickards, Wyatt Russell
A young real estate agent (Catalina Sandino Moreno) is asked to sell a house with a uniquely diabolical history involving a bought Satanic pact. Over the course of her work, she runs into the emotionally unstable daughter (Ashley Rickards) of the couple who've listed the home on the market, jumpstarting a frightening journey through a supernatural rabbit hole that will have your skin crawling straight off your bones.
---
Aux yeux des vivants
Genre: Horror
July 28 • 7:00 PM | Concordia Hall Theatre
Director: Julien Maury, Alexandre Bustillo
Cast: Théo Fernandez, Damien Ferdel, Zacharie Chasseriaud, Béatrice Dalle, Francis Renaud
Three kids who decide to skip school in order to explore an abandoned amusement park catch site of a woman being dragged through a field by a masked man.
---
Closer to God
Genre: Sci-Fi/Fantasy
July 25 • 9:35 PM | J.A. De Seve Theatre
August 4 • 9:40 PM | J.A. De Seve Theatre
Director: Billy Senese
Cast: Jeremy Childs, Shelean Newman, Shannon Hoppe, David Alford
CLOSER TO GOD – Official Teaser Trailer [HD] from Billy Senese on Vimeo.
A genetic scientist successfully clones the first human being, a baby girl named Elizabeth, but his work is soon threatened by a dark secret, a secret that threatens to destroy everything and everyone precious to him.
---
Cold in July
Genre: Crime/Thriller
July 21 • 7:00 PM | Concordia Hall Theatre
Director: Jim Mickle
Cast: Michael C. Hall, Sam Shepard, Don Johnson, Vinessa Shaw
When a protective father meets a murderous ex-con, both need to deviate from the path they are on as they soon find themselves entangled in a downwards spiral of lies and violence while having to confront their own inner psyche.
---
Cybernatural
Genre: Horror
July 20 • 9:30 PM | DB Clarke Theatre
Director: Leo Gabriadze
Cast: Shelley Hennig, Moses Storm, Renee Olstead, Will Peltz, Jacob Wysocki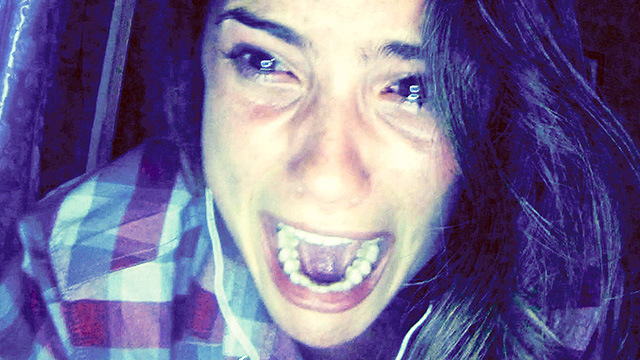 While video chatting one night, six high school friends receive a Skype message from a classmate who killed herself exactly one year ago. A first they think it's a prank, but when the girl starts revealing the friends' darkest secrets, they realize they are dealing with something out of this world, something that wants them dead. Told entirely from a young girl's computer desktop, Cybernatural redefines 'found footage' for a new generation of teens.
---
There are so many more films to recommend to see at Fantasia 2014…