Tampa, Florida's Illuminate Me are now streaming in full their new album, due out July 15th, I Have Become a Corpse.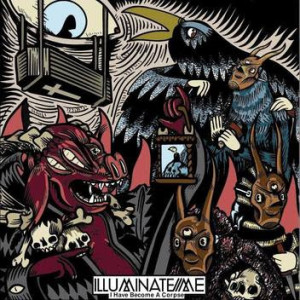 The punk-thrash work is well-worth your ears as it's aggressive, pissed off, and full of rage… and it's catchy as hell.
The tracks on the new album include guest vocalists Garret Rapp (The Color Morale), Landon Tewers (The Plot In You), and Jerry Roush (Glass Cloud)
After listening to the album in the player above, and you like it, visit tragic-hero.com to pre-order it.
Rock Hard \m/