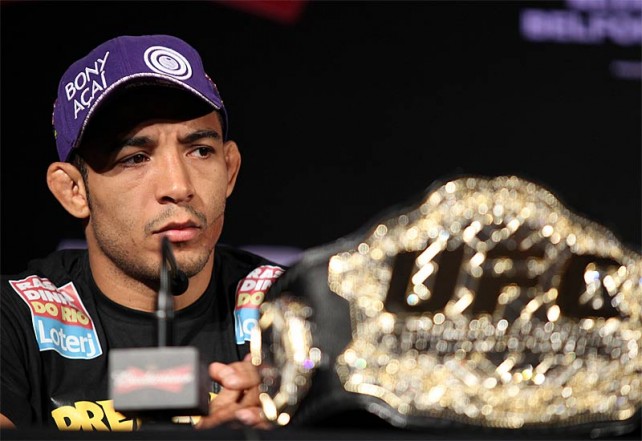 UFC 175: Weidman vs. Machida appears to be moving forward without any injuries reported to date; however, UFC 176 which is slated for August 2 is already suffering a major blow to the main event. Get ready to be disappointment, if you had big expectations for UFC 176.
According to a report on Wednesday night, Nova Uniao (BJJ academy) officially announced that UFC Featherweight Champion José Aldo injured his shoulder and cervical spine after a training session that took place on July 1. Aldo is currently undergoing physical therapy since Wednesday, and won't be able to train again for another three weeks, if he passes the second examination.
With Aldo now out of UFC 176, the UFC still hasn't addressed the injury to the public yet, and a new main event hasn't been announced either.
We'll keep Yellers in the know once the word is out.