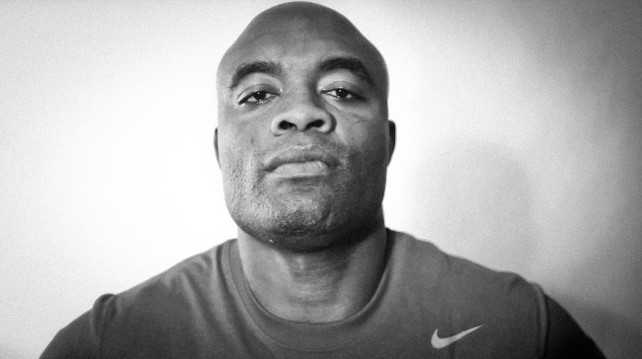 A few weeks ago, Anderson Silva's long-time manager Ed Soares revealed in an interview with MMA Fighting that Anderson is eyeing a fight with the former STRIKEFORCE Welterweight Champion Nick Diaz in 2015, if the Stockton bad boy decides to come out of retirement. Since that reveal, UFC fans from all over, including Twitter, seem very much interested in the potential fight and clearly want to see Anderson meet Nick at the center of the Octagon for a war that should keep fans on their toes.
Now that Ed's words are out in the open, Anderson took the opportunity during a recent media scrum in Rio de Janeiro, Brazil to confirm the fight with Nick is "interesting", if that's what the fans want to see.
Well, if everybody is saying that it would be an interesting fight, what am I going to say? It could be an interesting fight.
In addition, Anderson also confirmed he has no interest in facing Chris Weidman again for the middleweight strap and has no plans to compete in 2014 because he's still "not feeling safe" since the leg fracture at UFC 168.
Rematch with Chris Weidman is something that is not in my plans. He already defeated me twice, everybody saw this, Lyoto (Machida) has an opportunity to fight him, we also have 'Jacare' (Souza), who's coming and looking for his way. Let's root for them to get their space in the UFC and get their shot at the title, win it, become great champions and bring big wins for Brazil.
As far as Nick goes, it appears that he's interested in Anderson too, and even offered advice to fire his trainer and get a real boxing coach.