Misfits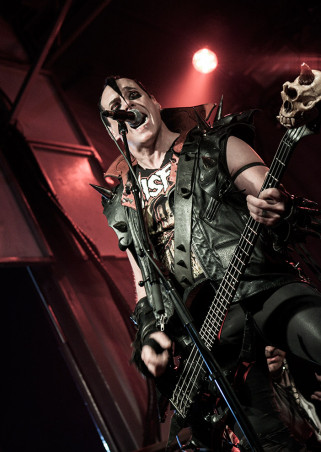 I know, I know, it's not really the Misfits, not if you're a purist. But c'mon, this is a fun band to see, and I think the spirit of that horror punk is definitely still present, which is probably owed to Jerry Only. With the recent lawsuit between Danzig and Jerry Only, it's pretty rad that Rockfest had the Misfits on Day 1 and Danzig with Doyle on Day 2.
By the way, out of principle, I agree with Danzig's side of the case regarding the "Fiend Skull," whether or not he has a leg to stand on. I agree with him when his suit says:
The vast majority of the Misfits fans associate the marks with the 1977-1983 classic Misfits era when Danzig was the creative heart of the Misfits, and not with Caiafa's imitation Misfits.
Come to think of it, royalties should be paid to Ace Frehley and Peter Criss for any money that KISS makes with Tommy Thayer and Eric Singer wearing the make-up of the original members.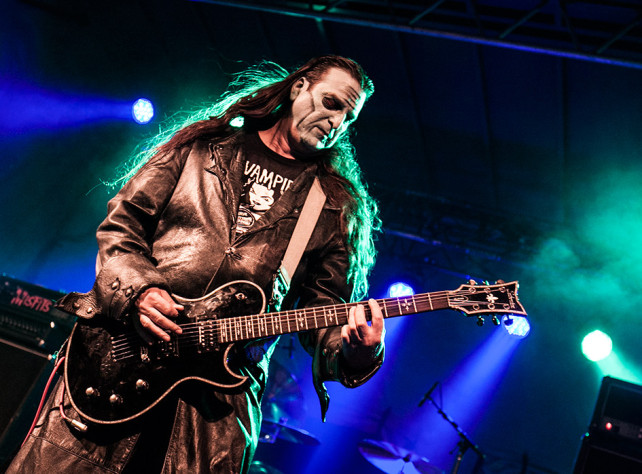 ---
Blink 182
Blink 182 killed it, and the audience responded in kind. I've never been a big Blink fan, and often use their vocal style, as pleasant as it is, as a point of contrast and as an insult to metalcore bands when their clean vocals sound like Blink. Nonetheless, this was fun music and it created a real friendly party atmosphere within the crowd. …and then there's Travis Barker! Holy crap, that man moves like a hummingbird's wings.
---
Suicidal Tendencies
Was Suicidal Tendencies the best act of the day? I believe I will have to say a very big, Hell-fuckin'-yeah! Mike Muir might be the most intense performer out there. How he maintains his energy level throughout the entire performance is unbelievable. Not to be slanderous in any way, but is the dude doing lines before the show. Or maybe just shots of pure adrenaline. More likely though that it's the pure love of his music that drives him.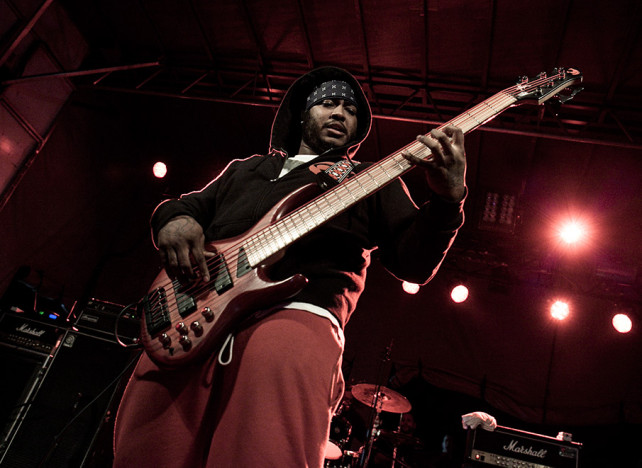 It's a true shame that more kids today don't know this band. I mean, there are kids who know, obviously, but what I'm really trying to say is that ST is one of the most underrated bands out there. They are pioneers and innovators of the cross-over thrash and hardcore sound. I may have said it before, but there are fans who will say that ST is a thrash band and there are other fans who will call them hardcore. Either way, so much of today's music owes ST a debt of gratitude.
I was very clearly into the music, thrashing myself about just off to stage left, when security brought a girl who'd been hit in the head and seemed to be in shock. With the medics called, and security off to continue with their jobs, the girl and her boyfriend were just left there to wait. I was happy to assist and comfort the girl, and treat her for shock until the medics arrived.
So, there's the summary of our Day 1 experience at Amnesia Rockfest, 2014. Stay tuned for Day 2 and some other features to come.
Rock Hard \m/