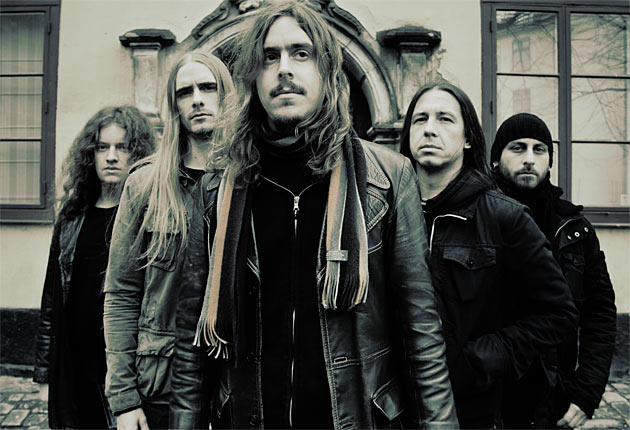 Alright, so Opeth's last album Heritage wasn't as death metal as Ghost Reveries or Deliverance. In fact, Heritage in the end wasn't even a death metal album. It was the beginning of Opeth's new adventurous sound with only clean vocals, drenched in instrumental interludes, Rhodes pianos and Hammond organs. It's something that metal fans may have been fine with at the time of its release, but what happens if Opeth's new album, Pale Communion, sounds exactly the same? Will it turn some of us off? Probably so, but I personally don't think it will entirely since it still sounds so fucking great even if Mikael Åkerfeldt's death growls are completely gone on upcoming albums. Everything around that is still 100% Opeth.
"Cusp of Eternity" is the very first single from Pale Communion, and by the sound of that track you can completely forget the death growls if you're looking for them. Eternity is softer than a babies butt cheek and it will be liked and hated at the same time.
Pale Communion drops on August 26th via Roadrunner Records. Expect the next single to be available on July 15th.