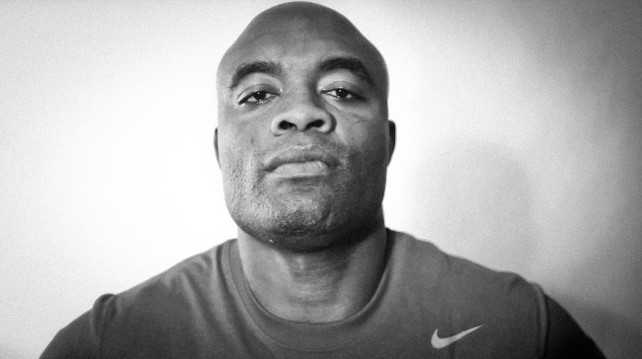 The possibility of Anderson Silva returning for a fight in the UFC this year is slim to none, but there's still a very small chance since he's getting stronger by the day. We have already seen him breaking up a good sweat at the gym, hitting pads alongside boxing coach Freddy Roach, and kicking bags with his new titanium-fortified leg.
Silva is "looking good" and it's soon time for him to step back inside the Octagon to prove to the MMA world that he can make a comeback after that devasting leg break at UFC 168. How soon? Most likely in early 2015, according to longtime friend and Black House MMA manager, Ed Soares, who's been by the former UFC middleweight champion's side since his debut against Chris Leben at UFC Fight Night 5.
In an interview with MMA Fighting's Ariel Helwani on the MMA Hour, Soares said that Silva is already eyeing a few high-profile opponents in the UFC for his return, which includes Michael Bisping, Cung Le, and the notorious Nick Diaz.
There's Michael Bisping, there's Cung Le. Even Nick Diaz, Nick Diaz has said he's wanted to fight him before. Nick Diaz wanted to box Roy Jones Jr. You could argue that Nick Diaz and Anderson probably have some of the best boxing in MMA, so we'll see what happens. Like we all know, so many things can change, the landscape of the sport can change so much in such a short amount of time.
There's not a shortage of talent that the UFC has, so I'm sure the UFC is going to come up with a good plan on who the next opponent should be, and I'm sure it will be a good fight.
In the past, Diaz hinted many times that he's ready to fight again in the UFC, but only if the fight is right. Since both Silva and Diaz love to box and both wanted a crack at American boxer Roy Jones Jr., then maybe this could be the fight everyone wants to see happen in the very near future, including Mr. Silva.