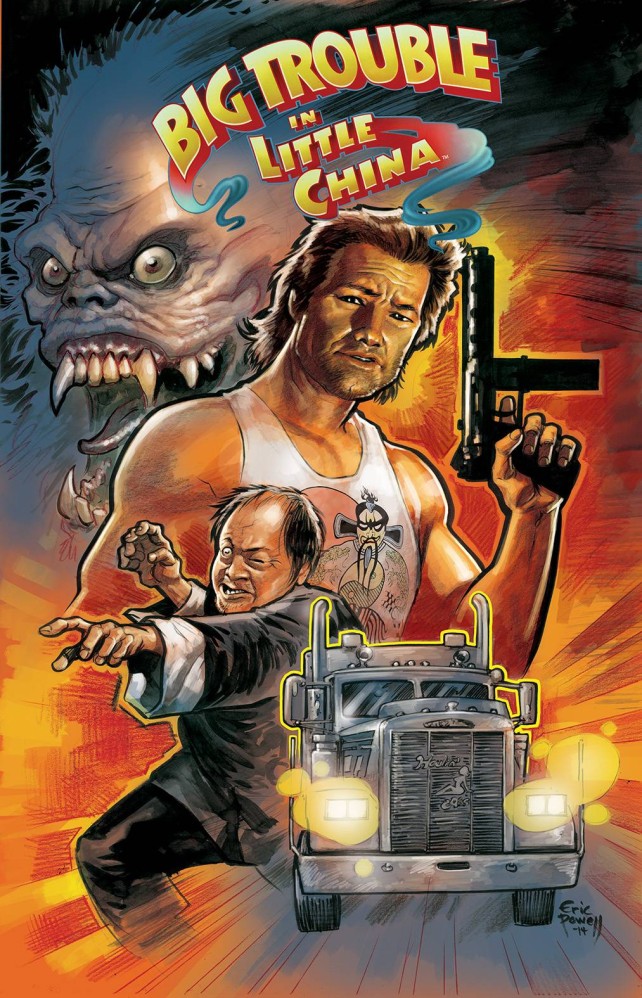 Good ol' Jack Burton is back in an all-new, ongoing comic book series from comics favorites Eric Powell (The Goon) and Brian Churilla (The Sixth Gun: Sons of the Gun). Oh, and I can't forget, horror mastermind John Carpenter also worked alongside Powell to bring the spirit over from his '80s classic to the comic series.
The very first issue of Boom's Big Trouble in Little China will drop in comic book stores on June 4th, with a cover price of $3.99 under Diamond order code APR140960.
Above is an early peek at one of the four main covers, which is illustrated by Eric Powell, Joe Quinones, Chris Weston, and Terry Dodson.