The first lineup announcement for the fifth annual GWAR-B-Q has just been made, and so far it's looking like it's gonna be a badass time. Highlight performances include Hatebreed, Kepone (featuring ex-GWAR Beefcake), Meatmen with Dutch Hercules and Tesco Vee, and Body Count — oh yeah, you KKK Bitch. For additional details and a full list of the lineup, visit: gwarbq.com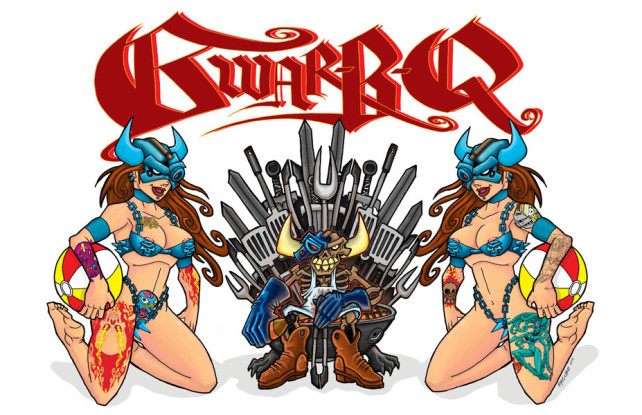 In addition to the monstrous party going down at 7900 Osborne Turnpike in Richmond, Virginia, there will be a special David Brockie public memorial, which will be free to the public and open from 4 p.m. to 7 p.m. on August 15th. And this won't be your average white-picket fence memorial, Oderus Urungus will be set on fire in a Viking Funeral Pyre on Lake Hadad.
As the whole event will be a celebration of life, gorge yourself on the GWAR-B-Q and obliterate yourself on GWAR's new beer, Killsner. Don't worry about appearances, it's reported that there will be plenty of port-o-john vomitorium kissing booths for full body evacuation on hand. Besides, what happens at GWAR-B-Q, stays at GWAR-B-Q.
You can make a donation to the Dave Brockie Fund and purchase the Official Dave Brockie Tribute Shirt at: www.gwar.net
Rock Hard \m/