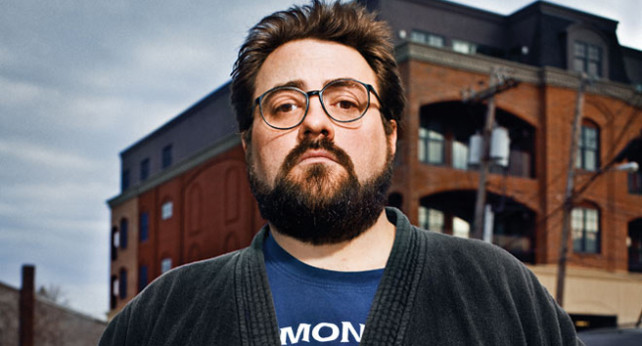 If Kevin Smith never made another typical Kevin Smith movie again, I'd be happy. The world doesn't need another Clerks film. He might make one to appeal to fans of the series, but at this stage of his career I think Kevin Smith is best off pushing boundaries — and not boundaries set by some subjective taste, but boundaries that he set.
When critics who don't like Kevin Smith think of Kevin Smith, they see the overweight, lazy director who can write a few witty pop-culture references, but doesn't know where to place a camera to save his life. Kevin Smith needs to start taking risks, like he did with Red State, the most interesting (and in my opinion, best) film of his career.
He seems to be doing that with his upcoming film, Tusk, which centers on a man being kidnapped and forced to act like a walrus, and with Anti-Claus, which deals with the Krampus, a monster of Alpine County folklore that steals and eats naughty children during the Holiday Season. Shooting begins this September, so relatively little is known about the film, but I can't help but be excited for it. Since he's only made one before, I honestly don't know the full prowess that Kevin Smith possesses when dealing with horror subjects, but at least he's doing something different. Kevin Smith needs to evolve, and since he's undoubtedly passionate about the films he works on, I totally believe in him.
XYZ Films will handle international distribution for Anti-Claus, with Jason Mewes executive producing.