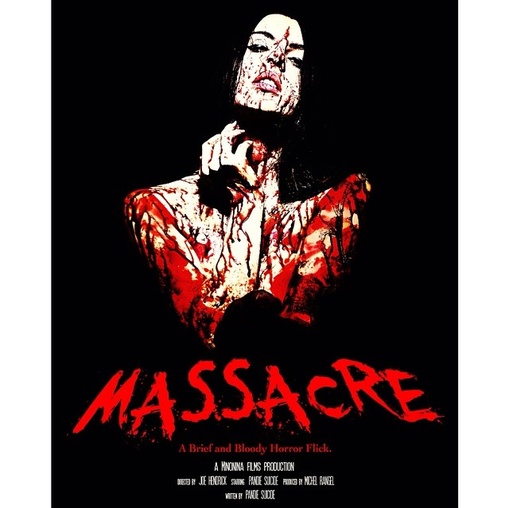 About a month ago we brought you news of Massacre, a horror short that's trying to get off the ground. Today, there's not much to report on the short film, written by and starring Pandie Suicide, but there is a brand new and official one sheet for you to drool over.
If you look back at our previous post about Massacre, you'll notice that the graphic in the new one sheet is based off the photograph we posted there. The one sheet was designed by horror photographer Cris Jan Lim (who also shot the picture).
Also note that the tagline "A Bloody Horror Short" has been changed to "A Brief and Bloody Horror Short." As things progress with the film things about the poster will likely change, but this is official as of today.
Stalk the filmmakers and film at www.massacrethemovie.com and on Twitter and Facebook.
Rock Hard \m/