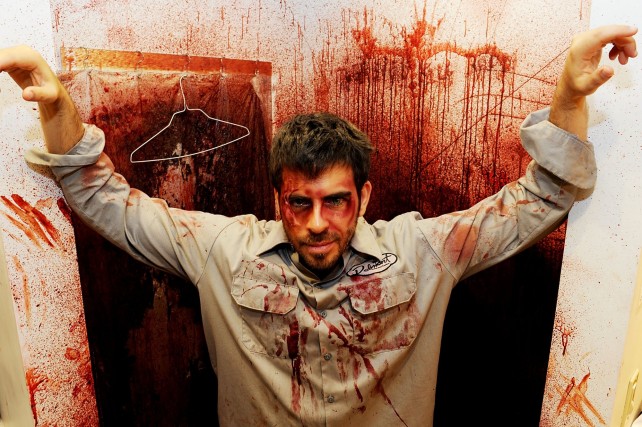 Director, producer, and actor Eli Roth was put through hell in Nicolás López' Aftershock in 2012. Most recently, he helmed a cannibal horror, The Green Inferno, after a six year break since directing Hostel Part II. So, I'm sure some fans are expecting him to take another break from directing a horror picture and possibly go do comedy at some point in his established Hollywood career.
Well, folks, good news for you: Roth isn't going that route any time soon. In fact, it has been revealed that Roth already has a game plan for his next directorial effort, which is indeed a horror film titled Knock Knock. A project he co-wrote with Aftershock partners López and Guillermo Amoedo.
Story follows two young girls who show up unexpectedly at the home of a married man where they seduce him and wreak havoc on his perfect life.
That's the first scoop on Knock Knock. Now for those of you wanting to know more about what's going on with Inferno, which only premiered at the Toronto International Film Festival (TIFF) last year. The is film expected to get a release by Open Road Films on September 5, 2014. Hopefully Inferno lives up to all the hype it received from TIFF because we can't wait to see this one. A sequel titled Beyond The Green Inferno will be produced by Roth, but directed by López.
As soon as more info is announced for Knock Knock we'll definitely keep Yellers in the know on it. Stay tuned on Yell! Magazine for more to come.