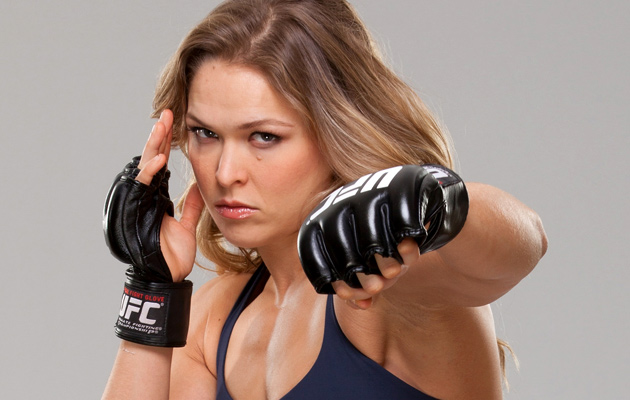 There's no doubt in anyone's mind that Cris Cyborg (12-1) is a different breed of fighter mentally and physically than Miesha Tate, Liz Carmouche, or Sarah Kaufman. Cyborg is literally a machine when it comes to fighting inside the cage, and at 145 pounds she's practically unstoppable, in my opinion. Out of all of the competing female fighters in MMA, Cyborg is most likely the key to defeating UFC's Women Bantamweight Champion Ronda Rousey (8-0), if they ever agree to fight in a suitable weight class.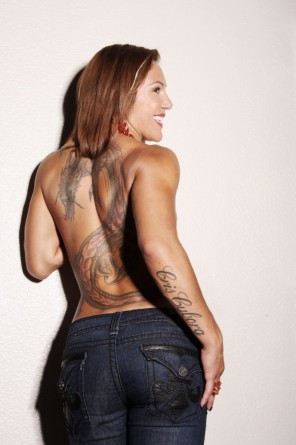 Why? Well, Cyborg's striking is bar none superior since she's an active Muay Thai competitor, who defeated the previously undefeated Jennifer Colomb late last year at Lion Fight 11 in Las Vegas, Nevada. Plus, Cyborg has a Brown belt in Brazilian Jiu-Jitsu, which means she's an expert at submissions with one loss on her grappling record. So, it will definitely take more than a sweeping hit throw and armbar to stop Cyborg from smashing her face in like she did to Gina Carano in STRIKEFORCE.
However, in a recent interview with FOX Sports, Rousey talked about a potential fight with Cyborg in the future, if Hollywood doesn't become a full-time gig for the champ. She believe's she can beat the pound-for-pound female king in MMA, and that Cyborg will only accept the fight if there's lots of money on the line so she can retire:
She knows she's gonna get beat by me, it has to be such an amount of money for her to be able to retire off it. I don't know if that offer is ever going to come.
In addition, Rousey also believe's that Cyborg is a cheater and a fraud:
She's a proven cheater and fraud, Women's MMA is doing just fantastically without her.
If this fight ever happens and regardless if Rousey wins against former Olympic wrestler Sara McMann at UFC 170 this weekend, my money will always be on Cyborg, period.
Have your say, and leave a comment below.