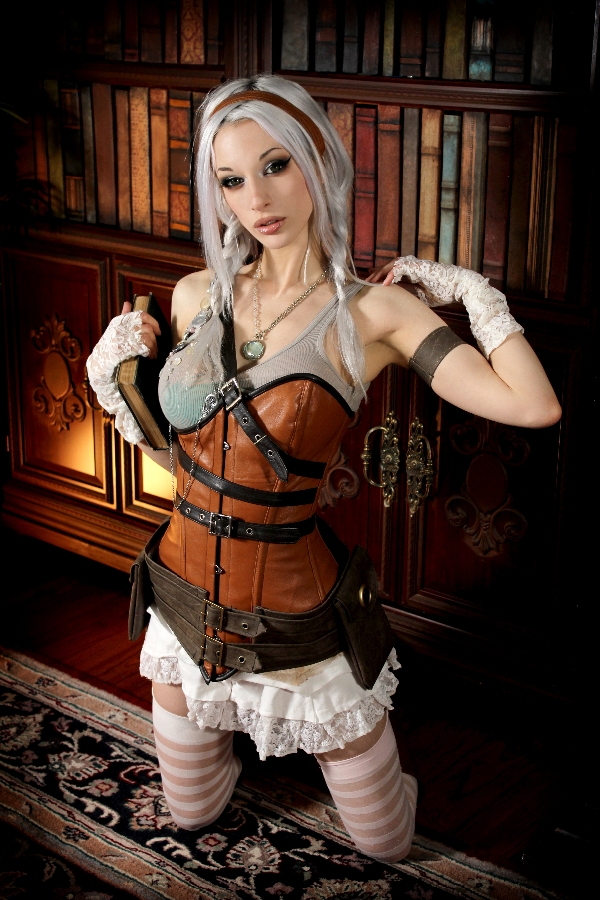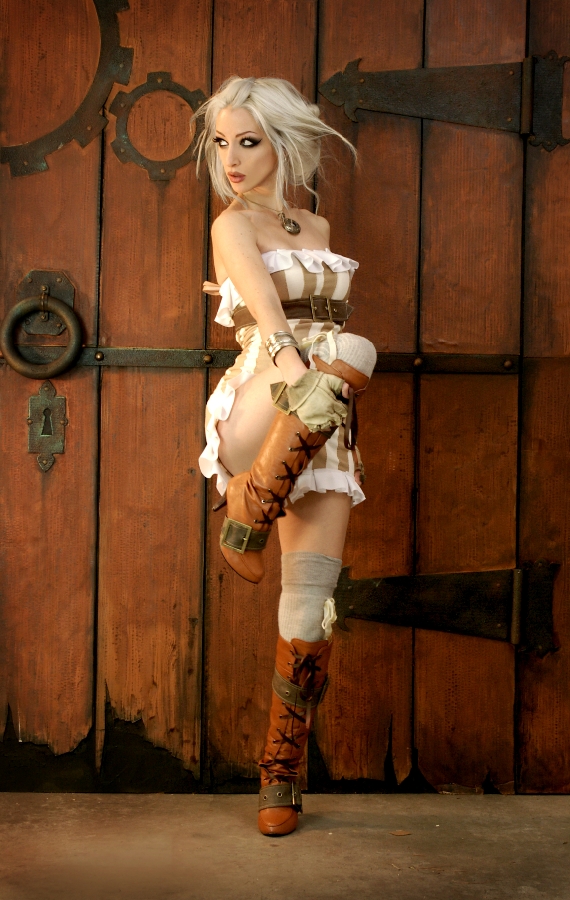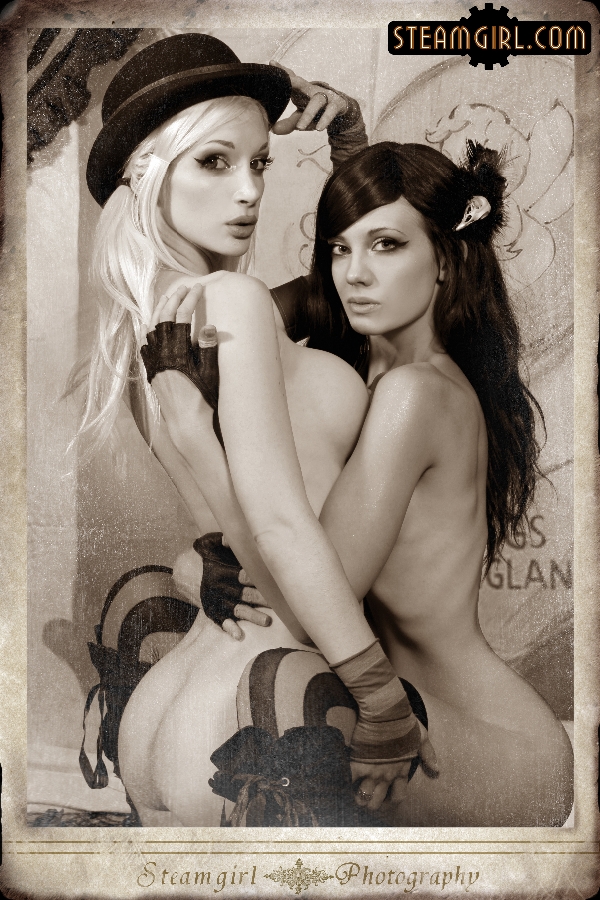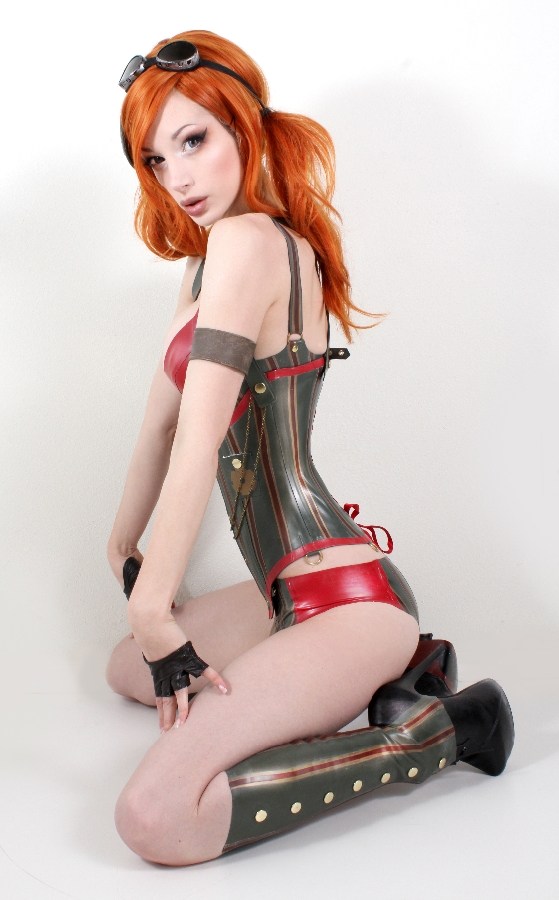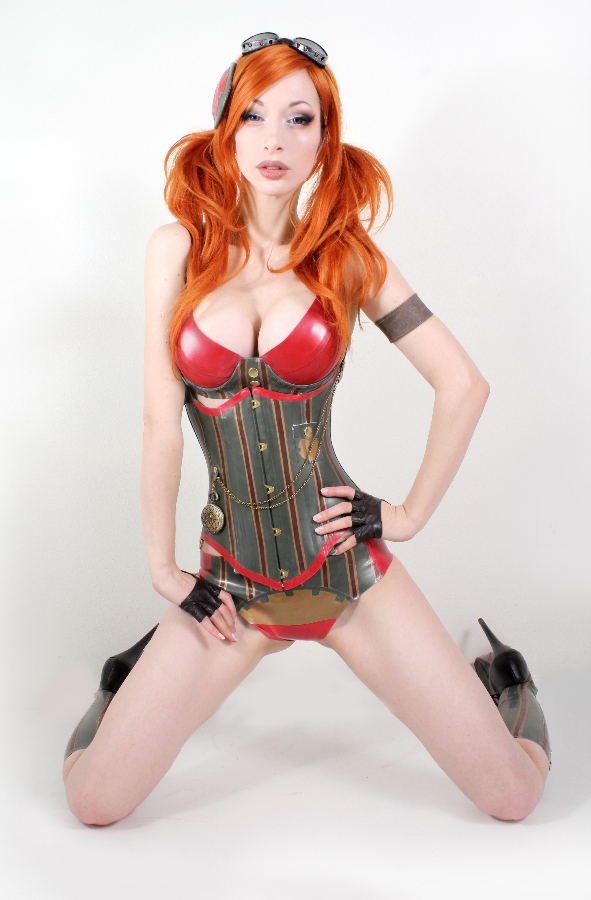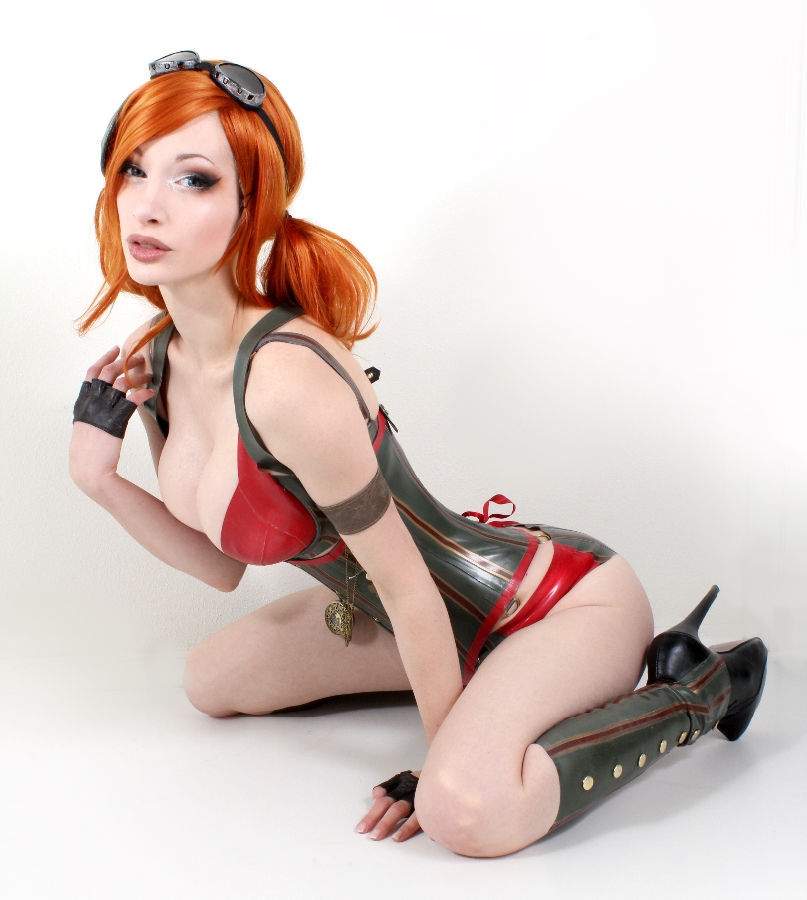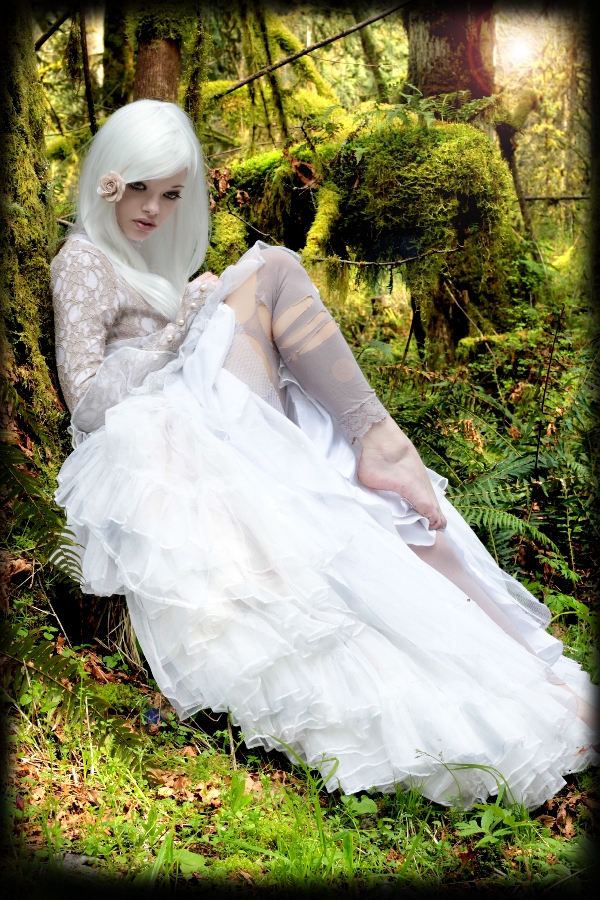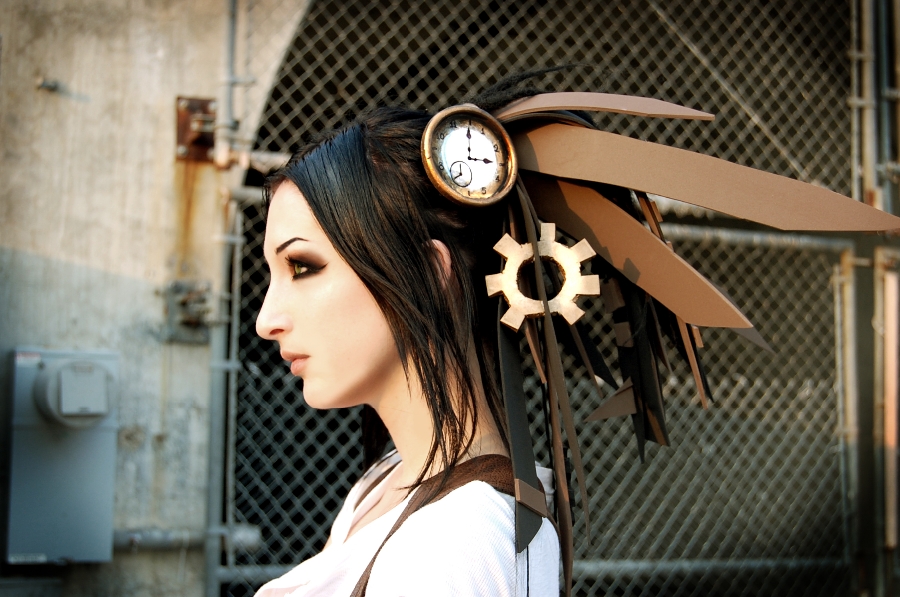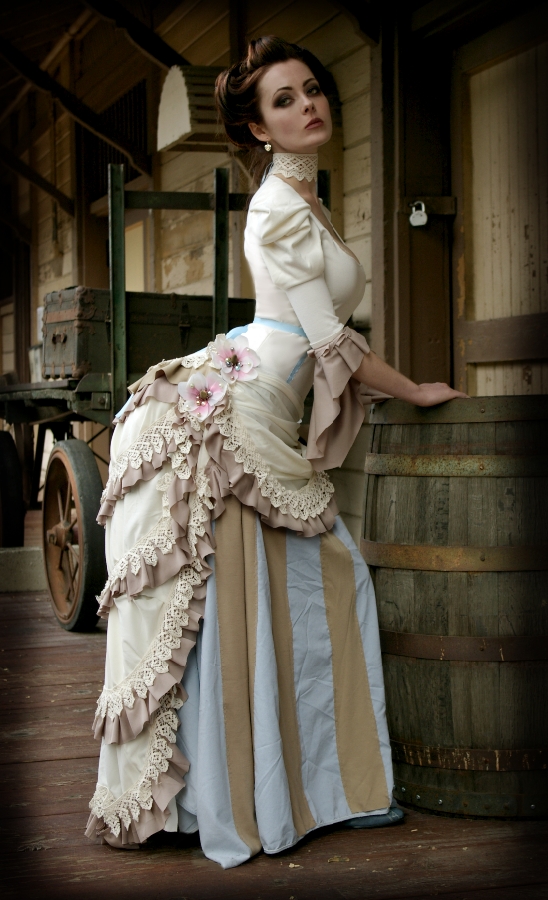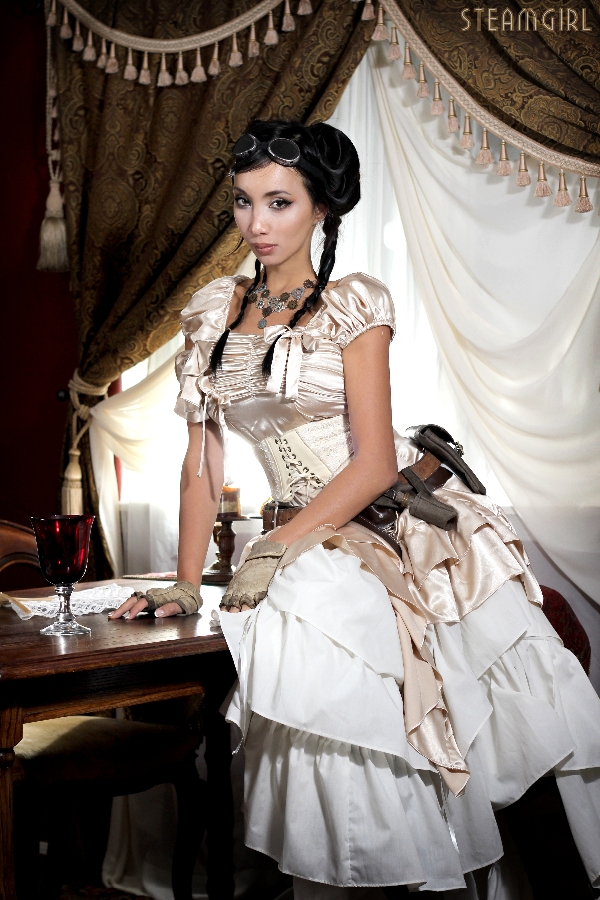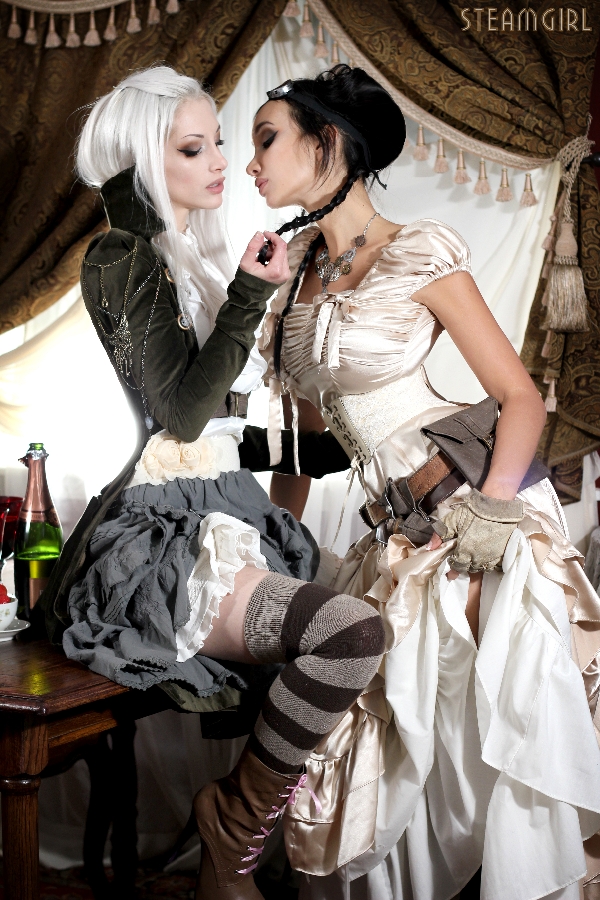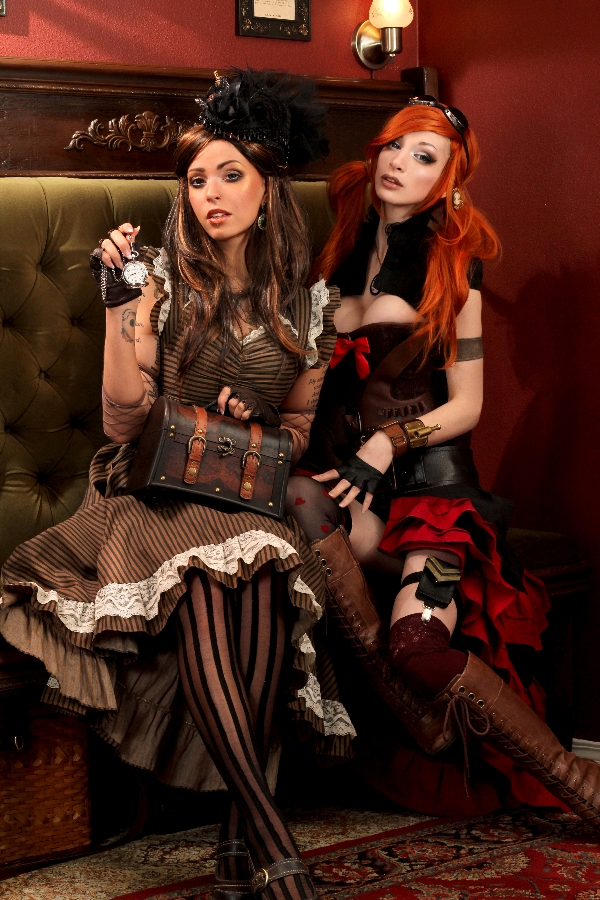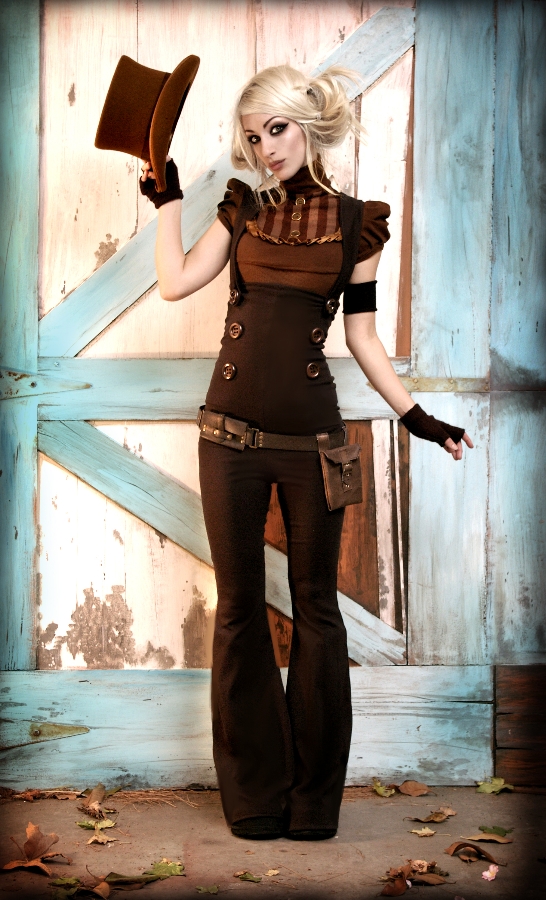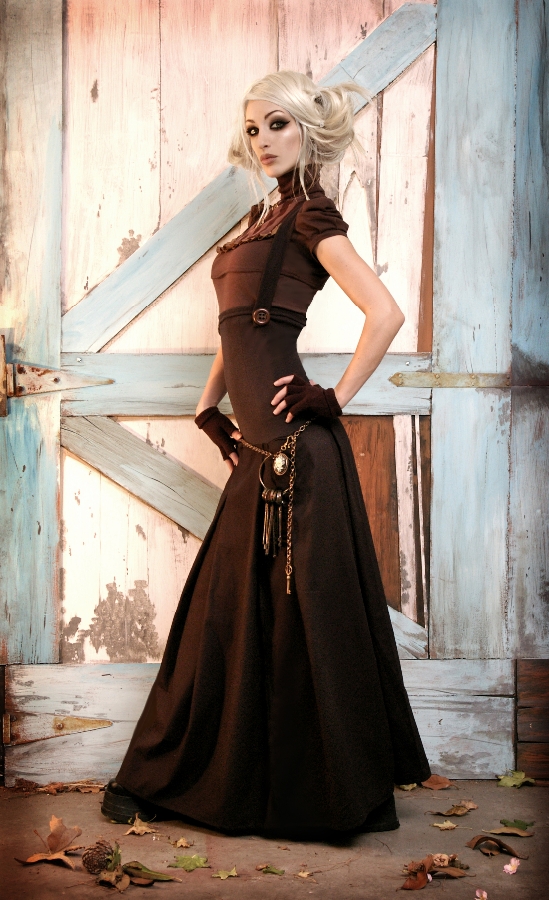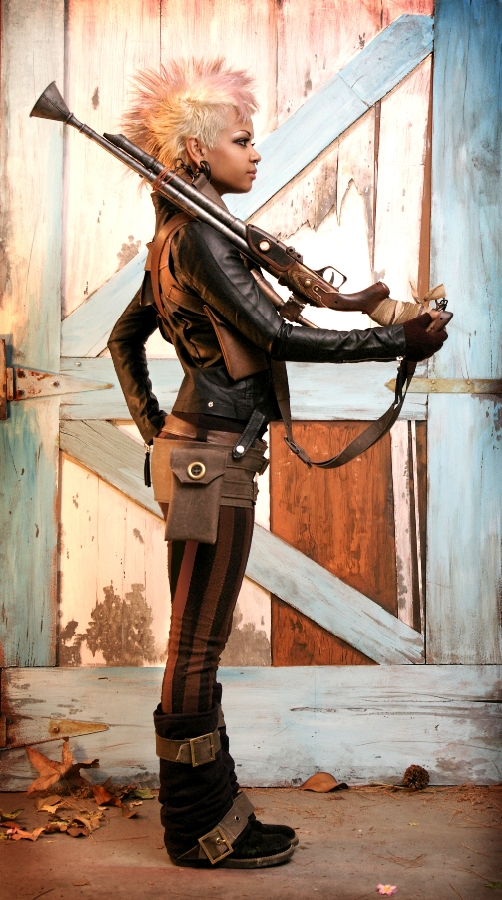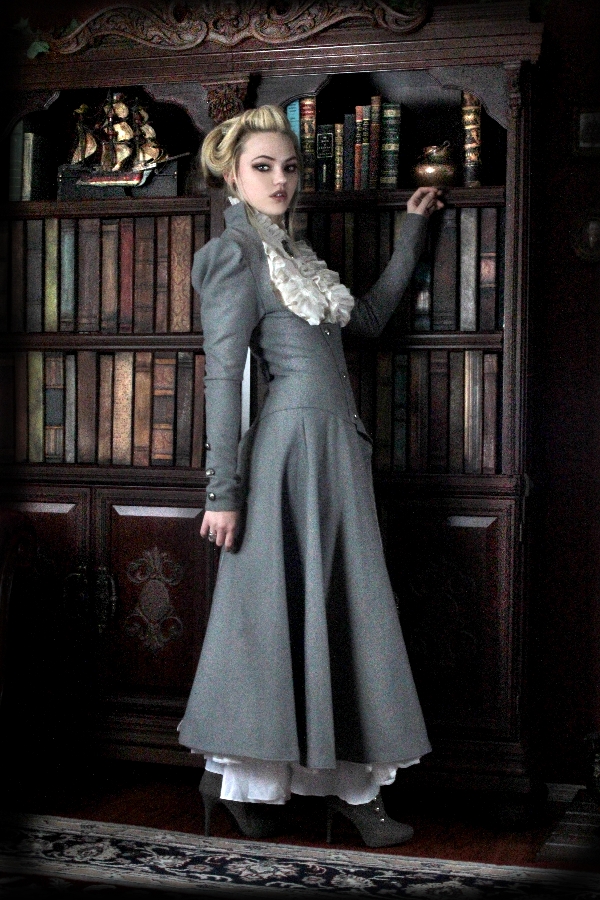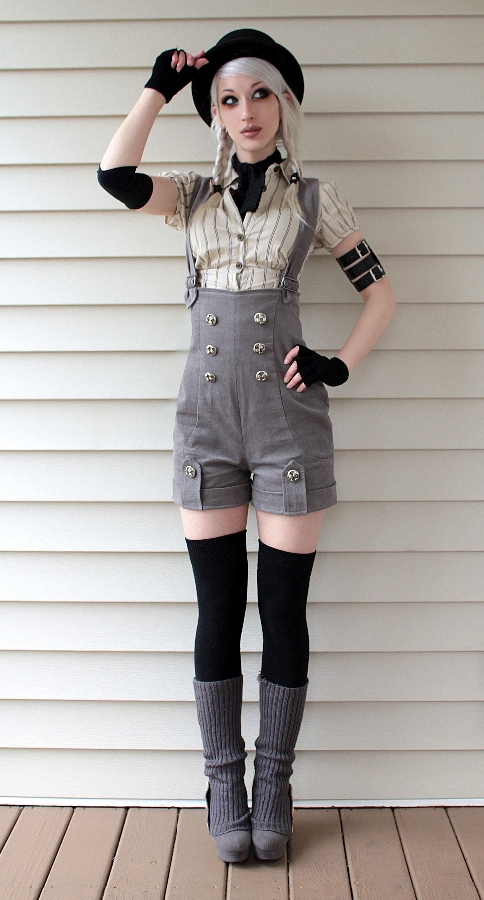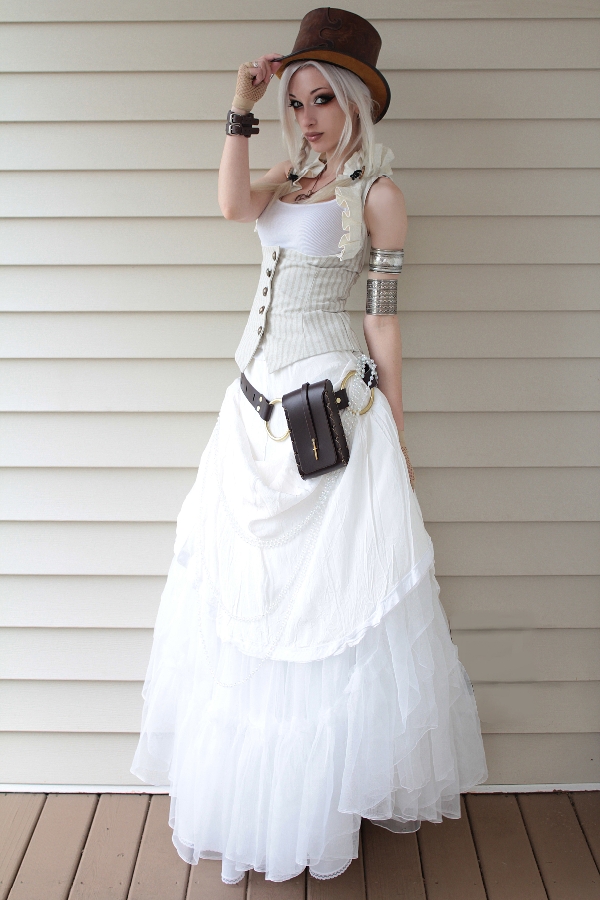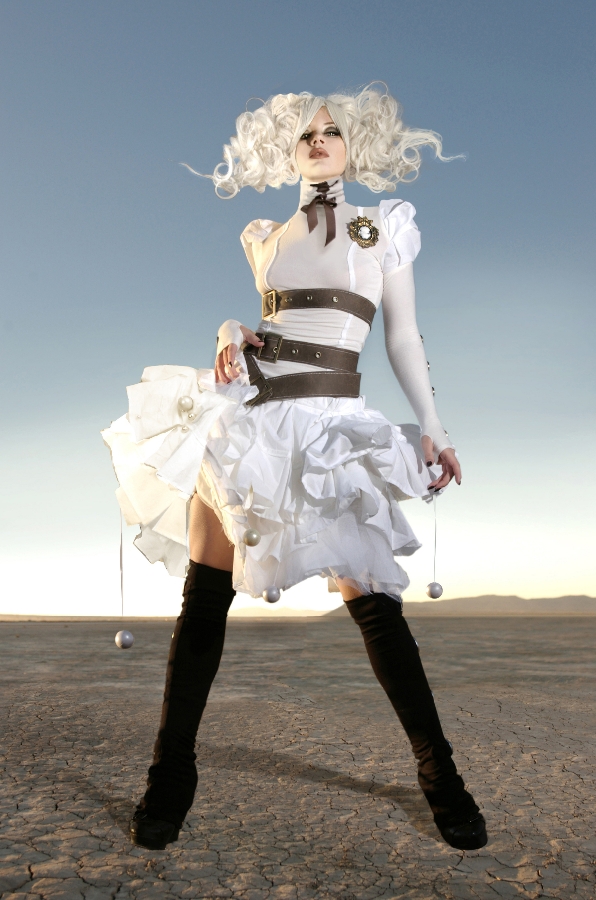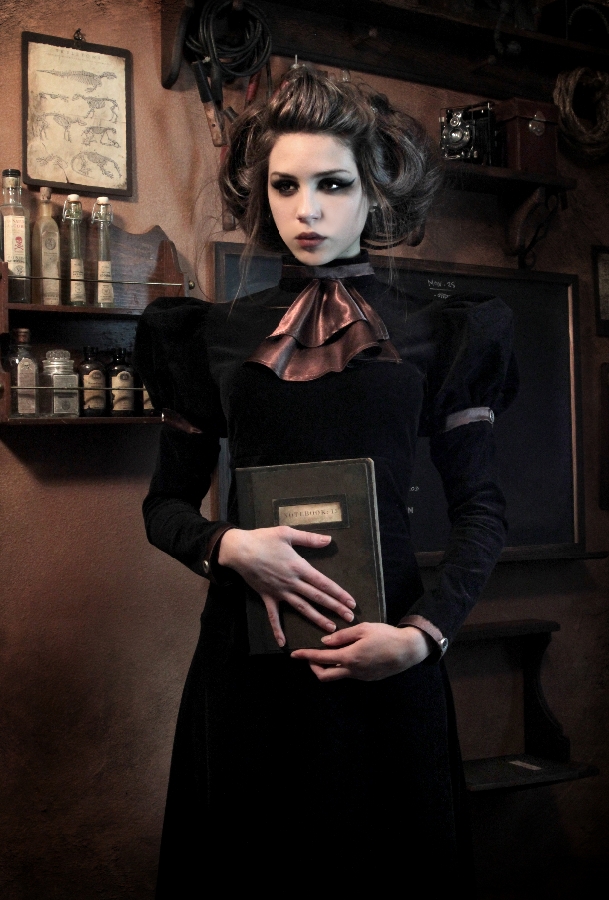 Tell me about steamgirl.com.
Steamgirl.com is my indie paysite that showcases Steampunk erotic photography and videos. I used myself as the jumping off point in terms of a model for the site, and have been quickly introducing more models with each weekly update. The website is part of the bigger brand, Steamgirl LLC, that is slowly becoming host to a variety of medias and merchandise.
What are you plans and goals for 2014 as a model?
No huge plans. I just strive to be the best I can possibly be while also creating sets and videos with themes I've dreamed and planned to create for a long time.
You list yourself as a "set builder", "illustrator" and "makeup artist." Tell me about those other interests of yours
I stumbled into the whole set-building world while I lived in Los Angeles for four years. I worked on another multi-media project where I was able to hone my skills in set-building and then later apply them to steampunking my entire house, which acts as a backdrop to my photo shoots and videos.
I'm originally from an illustration background, primarily fashion illustration and will be moving into licencing my work very soon.
The makeup artist bit comes from, again, being thrown in at the deep end and requiring a makeup artist during live shows I worked on in LA. In order to cut corners and get the job done as it were, I just did it myself. Now I do all the hair and makeup on the models for the Steamgirl shoots.
I know you are a more "clean look" in that you have no tattoos and piercings other than your ears, can you tell me about why you choose to not get more body modifications?
I have been desperate to be permanently inked with the same tattoo design for several years, but have had to refrain from doing so in order to remain a "clean canvas" and, therefore, be able to execute almost any look and style I've been hired to, or planned to create. Getting the large sleeve that I want would forever pigeonhole me.
Define Steampunk for me in your own words.
A beautiful marriage of Victorian style and our post-apocalyptic future!
Why do you identify with Steampunk as a genre for modeling and designing?
It's just damn beautiful! It makes sense to me. It makes me feel at home. It makes me feel like I belong. It's partly my identity.
What other genres do you identify with?
Mori. I'm a little nature girl at heart and have fallen madly in love with the Mori Girl style. So much so that I established another clothing company last year in partnership with the photographer Chloe Barcelou, to showcase, create, and sell my handmade Mori clothing.
What is your favorite era of fashion? Why?
Mid 1800s. It is just so beautiful and regal. Toward the end of the 1900s it all got a bit more masculine and formal, but anything before then was just glorious, albeit a little over the top, but I just adore that.
What do you consider the worst fashion faux pas?
Well, I'm thankful that we're no longer subjected to shell suits *cough* mine was purple *cough.* But men that wear their pants around their ankles and a t-shirt that could quite easily double as their mum's nighty makes me loose hope for humanity.
Tell me a bit about yourself presently, aside from modeling and designing.
Hobbies: Gardening. I'm a crazy little flower garden fairy and a hopeful, self-sufficient homestead survivalist.
Interests: I adore taxidermy and antiques, and collecting both.
What makes up the quirky you?
Being British
What kinds of things inspire you?
Nature, other people's tumblrs, my dreams
What advice would you give someone wanting to follow in your footsteps?
Social networking is of the utmost importance. Don't ever doubt yourself and your abilities. Also, always forge right ahead, regardless of what obstacles are presented to you along the way.
---
Check out more from Kato at:
www.facebook.com/steampunkato
www.steampunkcouture.com
www.steamgirl.com