The Belgium thriller from the writing/directing team of Hélène Cattet and Bruno Forzani has yet to find a U.S. distributor, but at least we have a new clip online for us to obsess about.
Pinged as an experimental brand of neo-giallo by Fangoria, The Strange Colour of Your Body's Tears (L'étrange couleur des larmes de ton corps) is certainly aimed at the most loyal of giallo fans. Above you'll find the trailer that proves the stylish qualities of The Strange Colour of Your Body's Tears, while following this link will take you to the new clip that's filled with great sound editing and mind-numbing visuals.
The payoff is in the end, but a brief synopsis of the film says:
The film finds a man return home to his Art Nouveau-adorned apartment building to find his wife missing. His search throughout the halls and homes of his neighbors only turn into sexual, violent and sexually violent detours.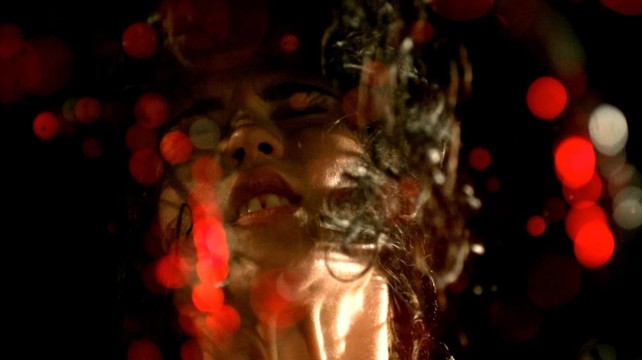 The new clip on Vimeo is provided by French distributor Shellac… let's get a U.S. distributor soon.
Rock Hard \m/