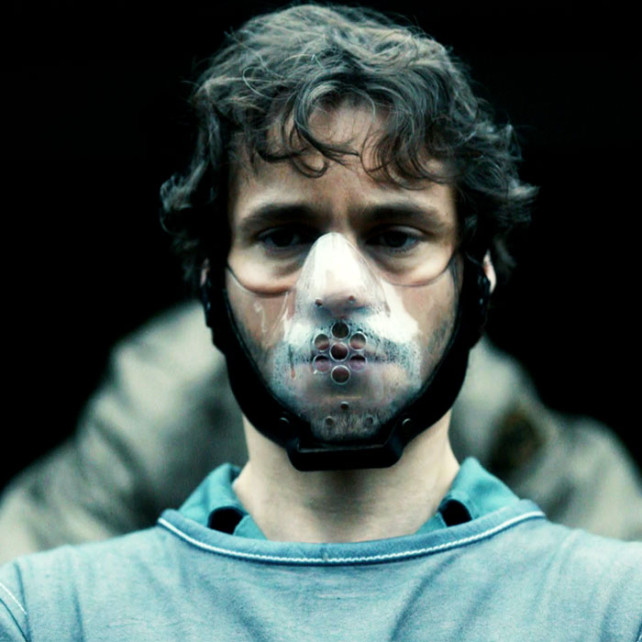 Hannibal is officially set to return to NBC this month, and the anticipation is killing us since the network has teased Season 2 with a number of photo releases so far, including this new one of FBI profiler Will Graham.
Anyone find this promo shot familiar at all? I know it's a dumb question, but I still figured I'd mention it. Better yet, which one is more terrifying?
Hannibal Season 2 begins at 10 p.m. (ET/PT) Friday, February 28, following Grimm after the previously announced conclusion of the 10-episode run of Dracula.
---
Hannibal TV Series:
From creator Bryan Fuller, Hannibal stars Mads Mikkelsen as brilliant psychiatrist Dr. Hannibal Lector, who is working with the FBI and gifted criminal profiler Will Graham, played by Hugh Dancy, to look into the mind of serial killers. Based on Thomas Harris' best-selling novels, this series is the prequel to the story that began with the feature films Red Dragon and Silence of the Lambs.