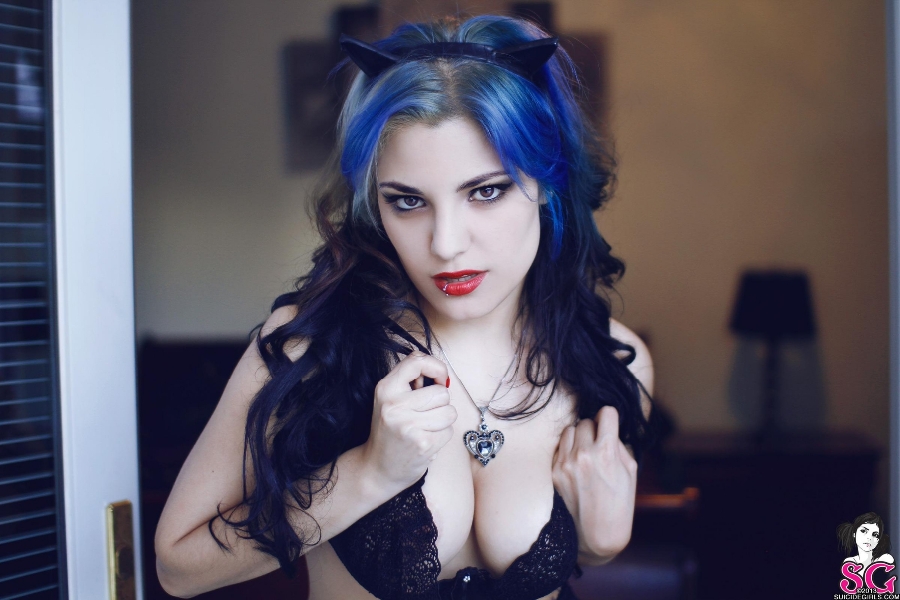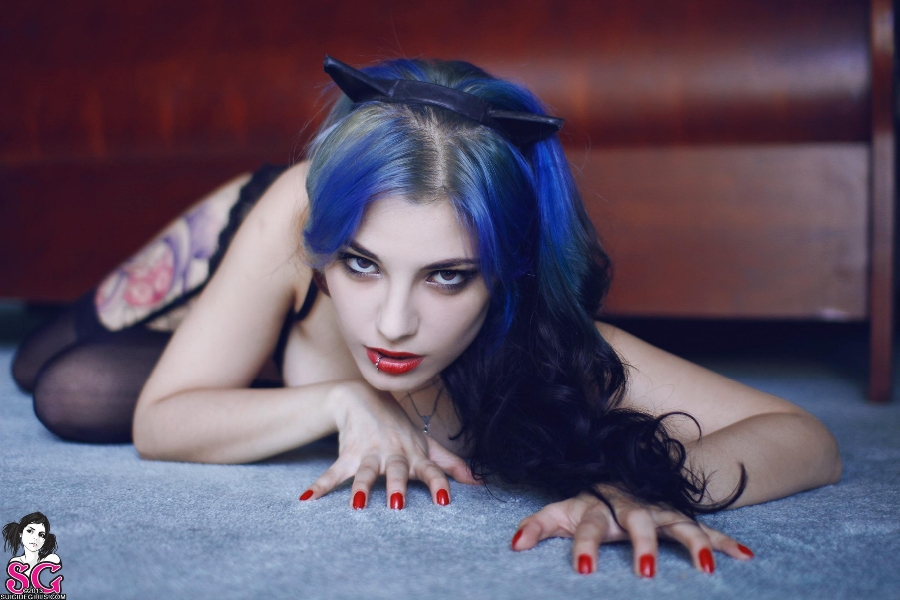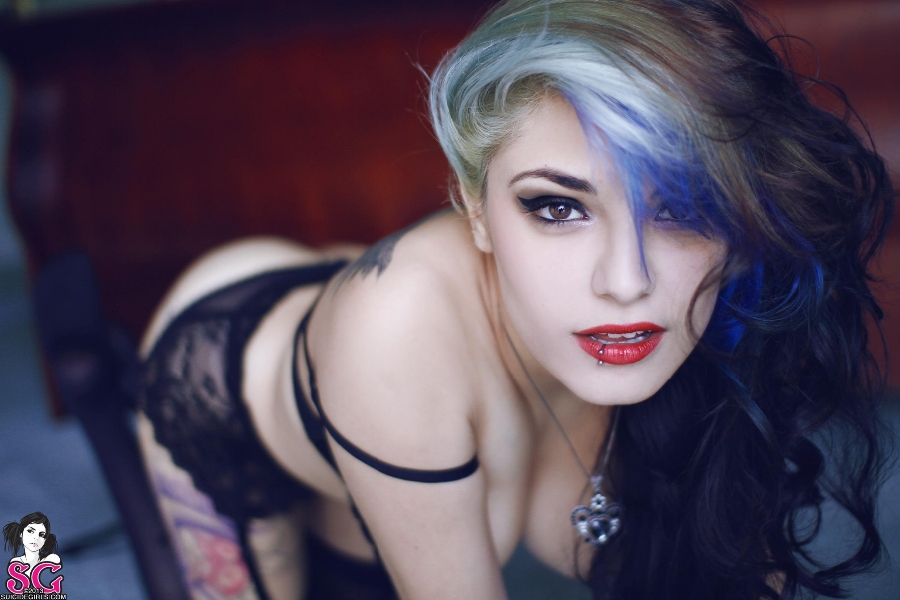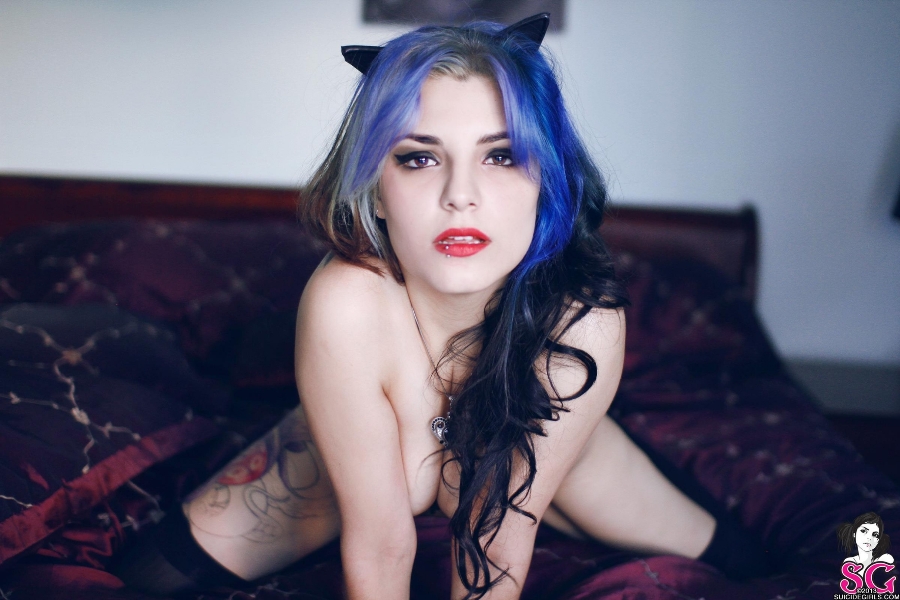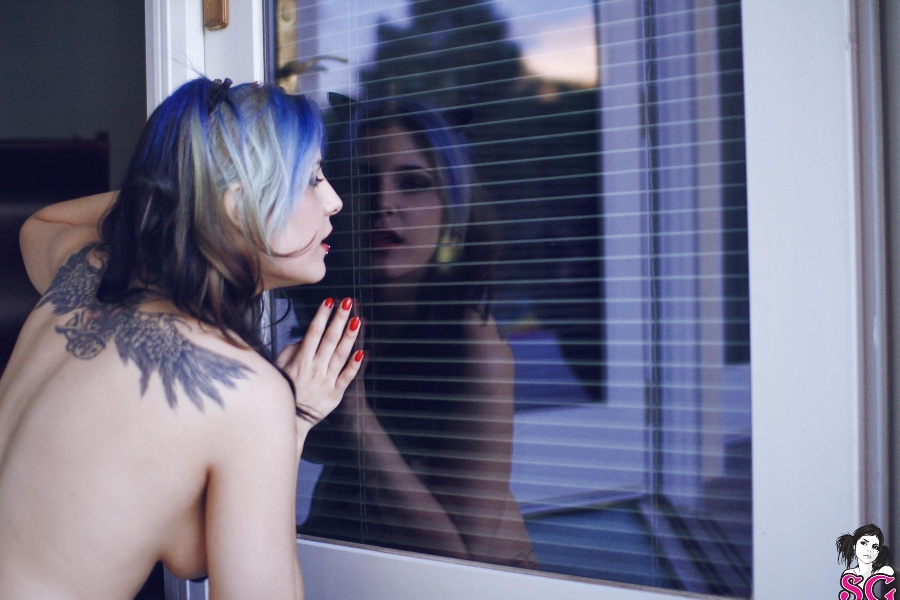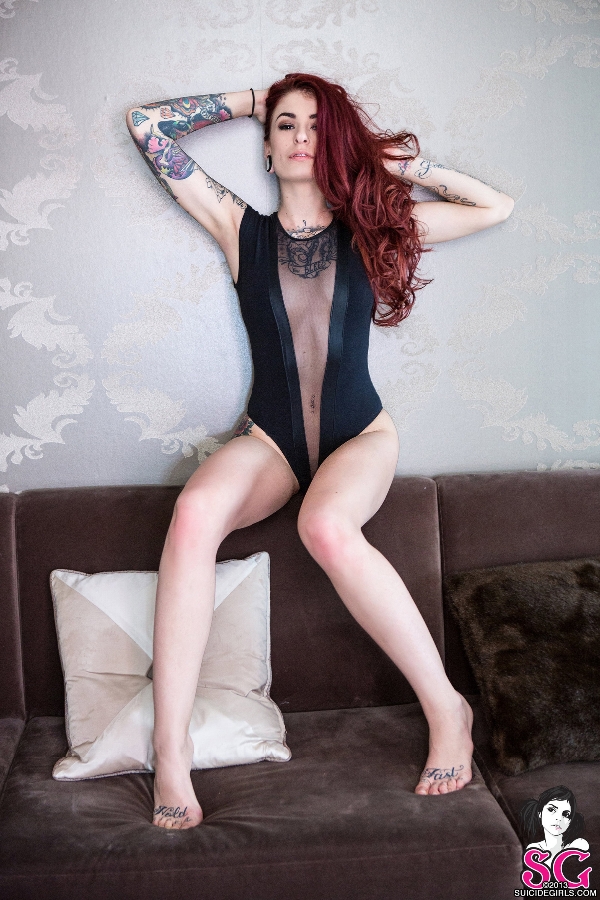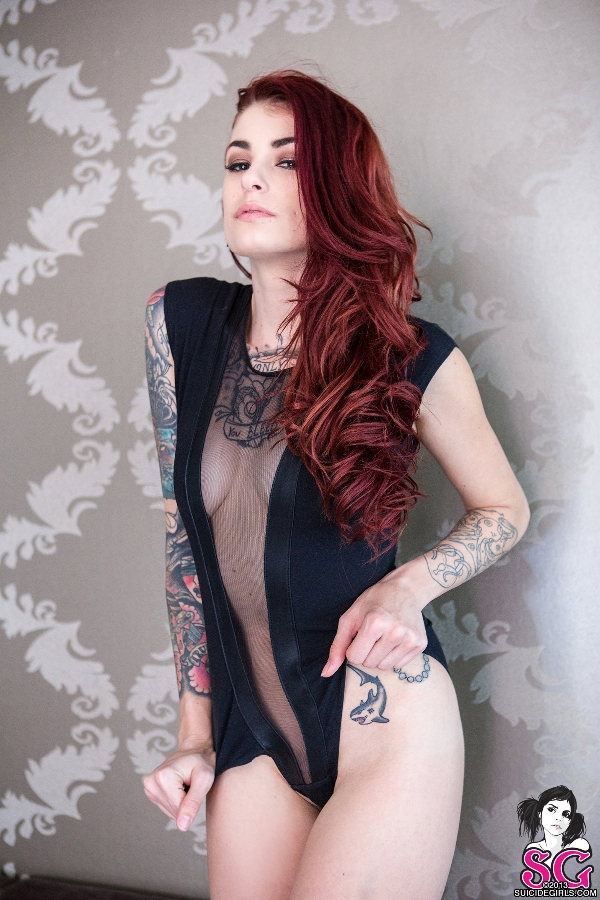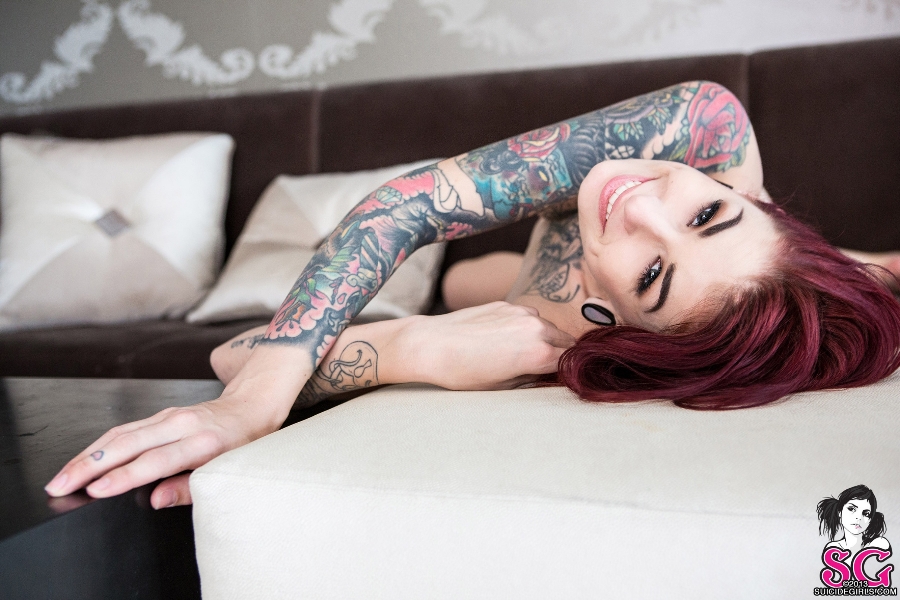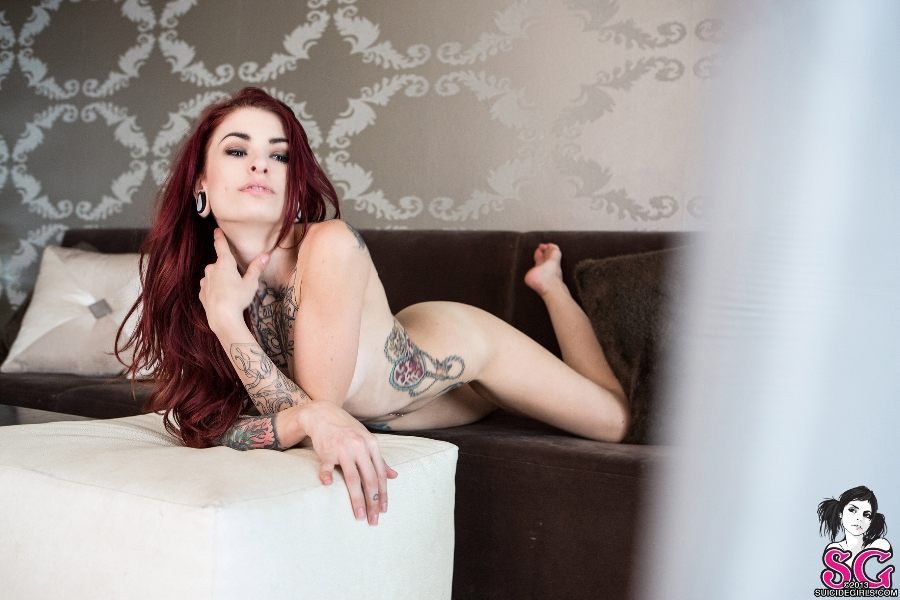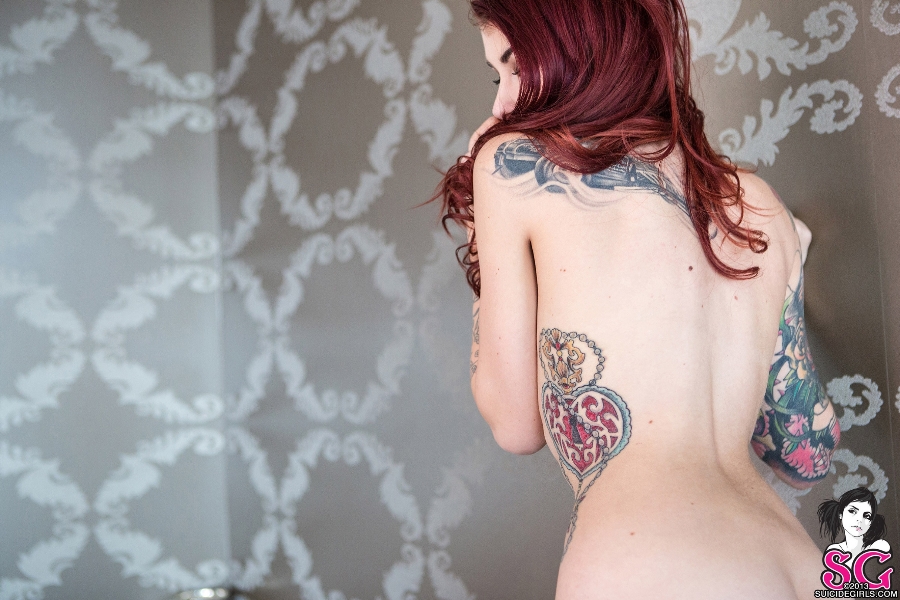 Mondays suck – Here's your suicide solution.
Our favorite SuicideGirls meet a few of our standards: She should be tattooed and/or pierced, fit into one or more of our topics of interest (heavy metal, horror/sci-fi/action movies, MMA, and/or specific types of video games), and be a seemingly interesting person (as best as we can judge from the brief bio SuicideGirls sends us), and, of course, she must be sexy.
Why SuicideGirls? They say it best: "SuicideGirls is a community that celebrates Alternative Beauty and alternative culture from all over the world." Hey, we're into that subculture thing too.
---
Euphemia Suicide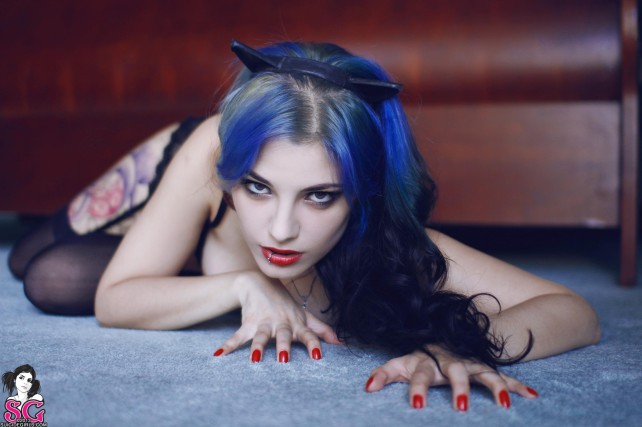 Age: 21 (Augst 29, 1992)
Location: Mexico
Hometown: Sin City
Occupation: Chemist and photographer
Current Crush: Garrus Vakarian
Heroes: Elizabeth The Virgin Queen
Gets me hot: Scars, monsters, strange creatures, and tentacles
Into: Pole dancing, burlesque, steam-punk, gothic, gore, occultism, wicca, photography, kinkiness, art, science, comics, anime – anything and everything ghostly dark, macabre and lurid, and practically any geek and nerdy stuff – madness, eroticism, hentai, fetish
Not into: Lies. That's it. Oh, and I also hate pretentious bastards.
Vices: Video games, tea, clothes, movies, vanity… did I already mention reading?
---
Bands: Beats Antique, Dream Theater, Emilie Autumn, Jill Tracy, Pink Floyd, Radiohead
---
Films: Let The Right One In, Aeon Flux, Teeth, Brazil, Audition, Gattaca, Donnie Darko, Lost and Delirious, Kill Bill, Girl, Interrupted
---
Books: Les Fleurs du mal, Carmilla, Romeo and Juliet, The Unbearable Lightness of Being, Hunger Games, Touch the Dark, Life is a Dream, The Melancholy Death of Oyster Boy & Other Stories, Lolita, The Iliad
---
TV shows: Dead Like Me, Metalocalypse, Ugly Americans, Aon Flux, Invader Zim, Claymore, Elfen Lied, The Big Bang Theory, Six Feet Under, South Park
---
Video games: Mass Effect, Final Fantasy, Resident Evil, Call of Duty, GTA
Find out what Tristyn Suicide is into after the jump…