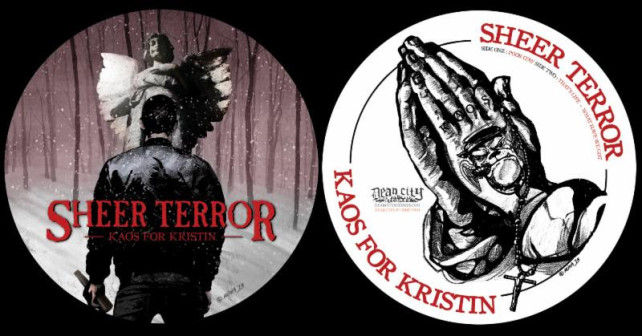 Sheer Terror, New York Hardcore veterans and legends, is currently streaming their Kaos for Kristin EP over at Billboard.com. The EP, containing three Sham 69 covers, was released in December 2013 as a benefit release to help financially the family and friends of Kristin Magee who lost her battle with cancer.
Mark Magee, Kristin's husband, is friends with Sheer Terror vocalist Paul Bearer. As Bearer told Billboard:
I feel bad for Mark. He was very much in love with her. As soon as I heard about it, I was like, 'This is horrible? What can we do?' Well, THIS is what we do. We're all older now. We're not kids anymore, and of course the whole punk rock and skinhead thing, musicians in that lifestyle never thought about insurance or bank accounts or anything like that. So we take care of each other when we can, because if we don't, no one else will. We never really wanted to be part of the outside world, so it's up to us to treat each other a little bit better and take care of each other."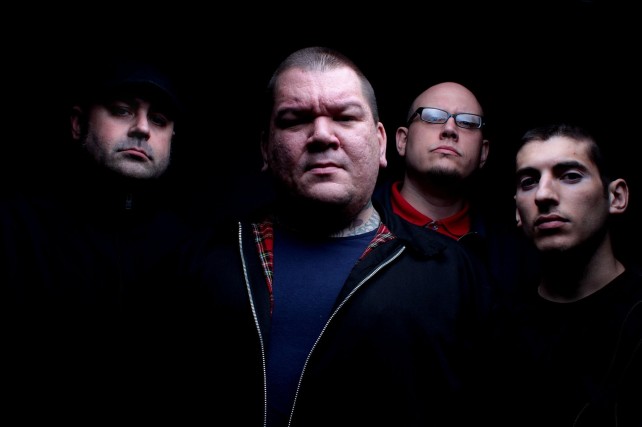 If you've ever known anyone in the punk rock world, or if you've been associated with it yourself, then you know it's perpetuated by a very vibrant DIY spirit. And if you'd like to help Kristin's family and friends, go ahead and purchase the Kaos for Krisitin EP — all proceeds are donated to the cause.
The EP can be purchased on vinyl 7″ picture disc via the Dead City web-store and on iTunes. Also, check out the teaser trailer for the EP:
Kaos for Kristin track list:
1. Poor Cow *featuring Matty-Boy Walenta & Morgan "Balls" King
2. That's Life *featuring John Deptford (Combat 84)
3. What Have We Got
About Sheer Terror:
Originally formed in 1984, Sheer Terror was one of the first bands to combine hardcore punk with a heavier, darker metallic sound, instantly putting the group on the map as a pioneering act in the hardcore, punk, and metal scenes.
Throughout the years Sheer Terror has released numerous albums and singles, beginning with the influential debut Just Can't Hate Enough, while appearing on some classic hardcore punk compilations. The band has toured the U.S., Europe and Japan countless times, cementing a permanent place in music history as its legend continues to grow.
Rock Hard \m/