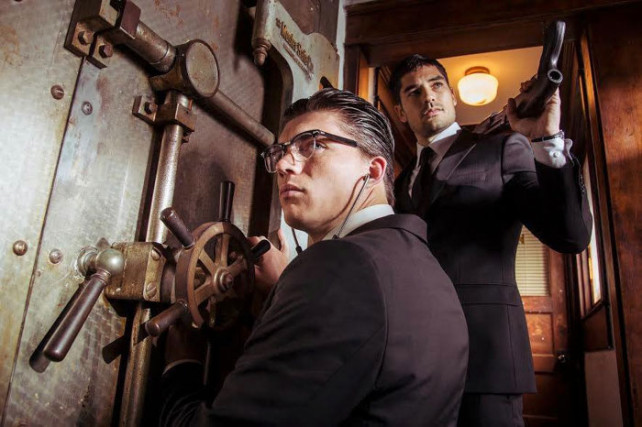 We previously reported that Robert Rodriguez is turning his first horror picture, From Dusk Till Dawn, into a TV series on the El Rey Network, a new 24-hour English-language cable network that he founded. With production already started, we now have a look at The Gecko Brothers, which was originally played by Quentin Tarantino and George Clooney in the 1996 film of the same name. D.J. Cotrona and Zane Holtz have been cast as the two brothers on the run, who are wanted by the FBI and Texas Rangers Earl McGraw (Johnson) and Freddie Gonzalez (Garcia) after a bank heist that left several people dead.
Rodriguez said that the series will be completely different from anything else on TV. However, you should expect it to expand from the first film, but counting out the sequels:
It is seeing something that you've never seen before, this Mesoamerican mythology of demon culture and these vampires that are not your traditional vampires. It's a mix of this crime saga with these supernatural elements that will make this different from anything else on television.
From Dusk Til Dawn TV series will premiere in first quarter 2014 on El Rey Network.