Coming out of Gulfport, Mississippi, is the hard rock/heavy metal band, Cathercist. Based solely on what I've heard from the "Disonnected" track, posted in the player above, I hear a heavier version of Panic at the Disco or Fall Out Boy mixed in with some My Chemical Romance. However that makes you feel or wherever that leaves you is up to you or your Prozac prescription. It's not the best song in the world, but it's not the worst either — I do really like the Nuno Bettencourt-like guitar solo, so that's a plus.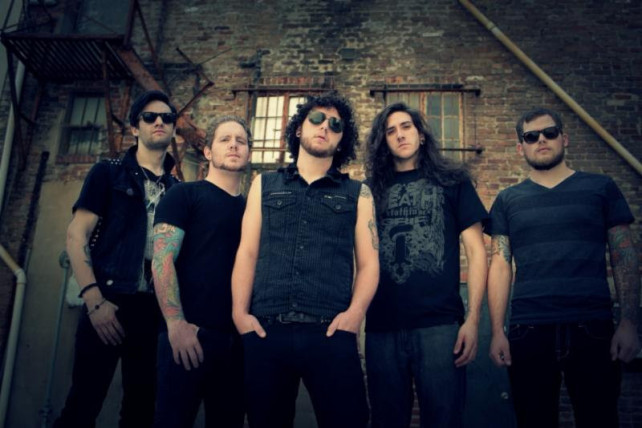 Cathercist will be joining American Head Charge and Righteous Vendetta on the upcoming Shoot Tour Part III next month, beginning February 2nd, in Little Rock, Arkansas. The band has issued the following statement in anticipation of the run:
We are extremely excited to be given the opportunity to tour with AHC, as well as our management roster mates, Righteous Vendetta. We are looking forward to making new family on the road with these guys. Good times ahead.
A full list of confirmed tour dates can be seen below.
Cathercist is touring in support of its latest album, As Hope Expires, which was produced by Matt LaPlant (Nonpoint, Skindred) and released in May 2013.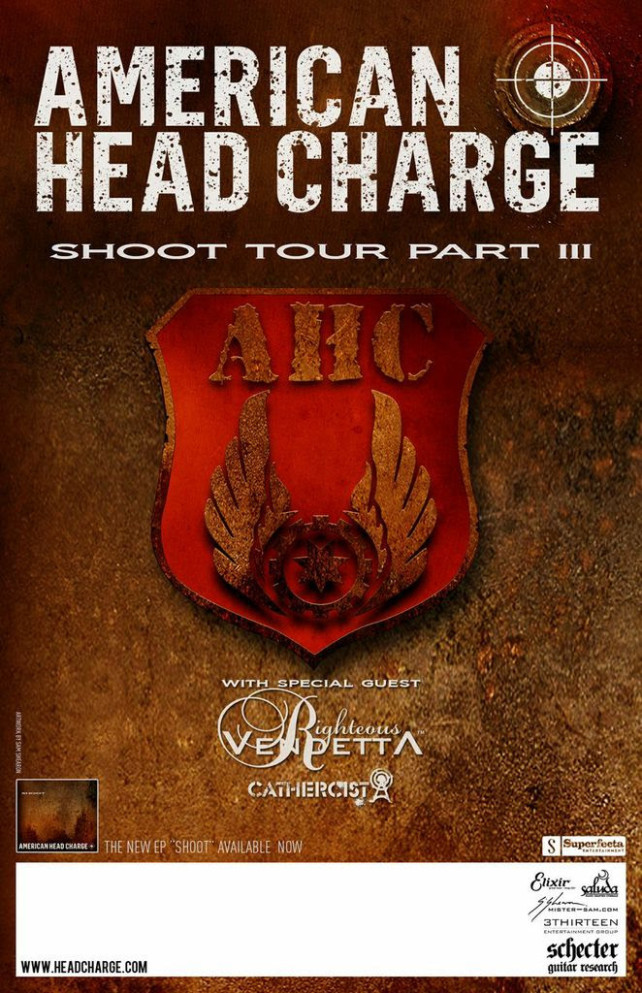 Shoot Tour Part III tour dates:
2/02 – Little Rock, AR @ Rev Room
2/03 – Oklahoma City, OK @ The Chameleon Room
2/05 – Fort Worth, TX @ The Rail Club
2/06 – Houston, TX @ Scout Bar
2/07 – Corpus Christi, TX @ Zero's
2/08 – San Antonio, TX @ Tequila Rock Room
2/13 – Las Vegas, NV @ LVCS
2/14 – Tempe, AZ @ Joes Grotto
2/15 – West Hollywood, CA @ Whisky a Go Go
2/17 – Fresno, CA @ Fulton 55
2/18 – San Francisco, CA @ DNA Lounge
2/20 – Ogden, UT @ Kamikazes
2/21 – Colorado Springs, CO @ Sunshine Studios
2/22 – Denver, CO @ Herman's Hideaway
2/23 – Wichita, KS @ Lizard Lounge
2/25 – Omaha, NE @ Waiting Room
2/26 – Des Moines, IA @ House Of Bricks
2/27 – Steger, IL @ Another Hole In The Wall
2/28 – Eau Claire, WI @ Hipps Pub
3/01 – Saint Cloud, MN @ Bubba's
Rock Hard \m/