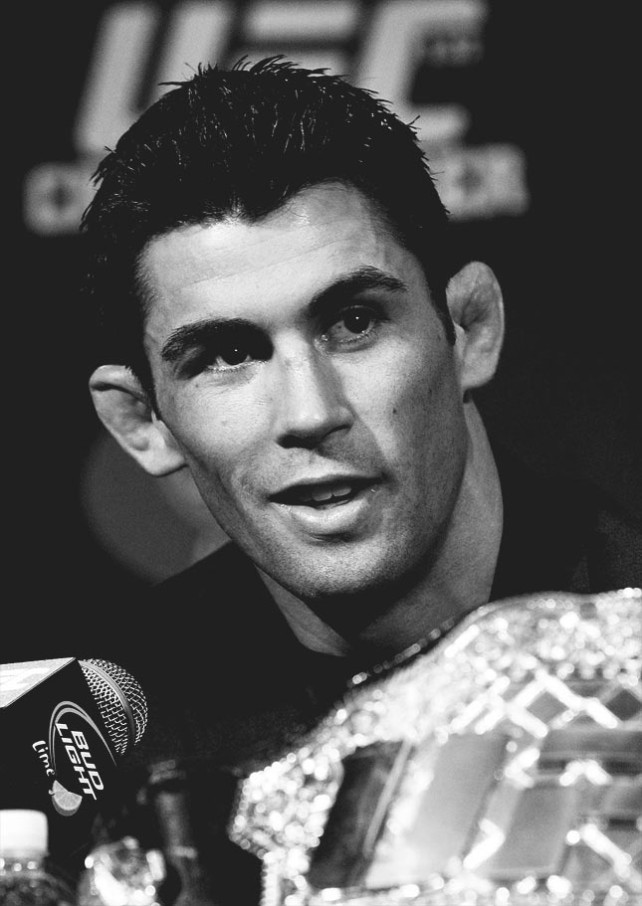 Breaking news, UFC Bantamweight Champion Dominick Cruz has been reported injured and won't be headlining UFC 169 with Renan Barao on February 1, 2014, at the Prudential Center in Newark, New Jersey.
In fact, Cruz has vacated the UFC bantamweight title and Barao is now champion of the division. Instead of Cruz, he will face No.1 contender Urijah Faber on the UFC 169 fight card.
Apparently, Cruz pulled out due to a groin tear.
---
UFC 169 MAIN CARD
Renan Barao (c) vs. Urijah Faber
Jose Aldo vs. Ricardo Lamas
Frank Mir vs. Alistair Overeem
Ali Bagautinov vs. John Lineker
Bobby Green vs. Abel Trujillo
PRELIMINARY CARD (Fox Sports 1)
John Makdessi vs. Alan Patrick
Chris Cariaso vs. Kyoji Horiguchi
Nick Catone vs. Tom Watson
Al Iaquinta vs. Kevin Lee
PRELIMINARY CARD
Andy Enz vs. Clint Hester
Rashid Magomedov vs. Tony Martin
Neil Magny vs. Gasan Umalatov