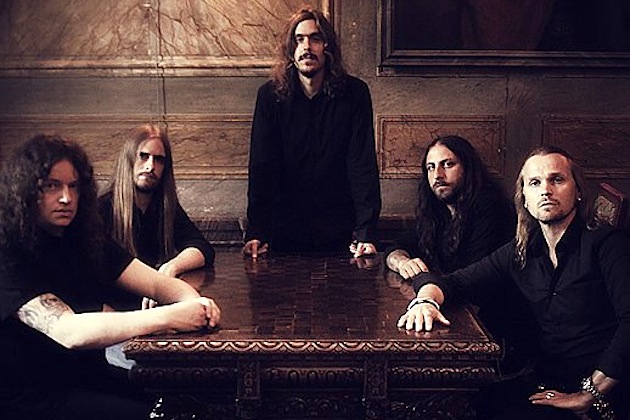 Opeth's last album was the amazing Heritage, which broke away from growls completely and was a much "softer" album for it. I think most Opeth fans liked it, but I do know that there were fans who wished the band stuck with mixing it up. The latter batch of fans are going to have to cash in their chips since Mikael Åkerfeldt said back in 2011 that he was done with the growls.
At any rate, Åkerfeldt opened up in the new issue of Decibel Magazine about the progress of the new Opeth album:
I have about six songs done and another two or three just started, plus a million ideas that I haven't processed yet. Some songs are simple and stripped-down, while others are epic in the true sense of the word. Business as usual, hopefully with unusual music.
A lot of that epicness will likely come from the use of a real string section:
Some of these things could easily be done with synthetic sounds or effects, but recording the Storm Corrosion LP with Steven Wilson made me realize what a massive difference it can mean to incorporate the real shit. I'm semi-pretentious in my songwriting and sometimes I go all in. I think it's time for "all in" with strings and the full monty. Hopefully it won't be a mess.
Since we here at Yell! Magazine are knee-deep in blood, chest deep in guts, and swimming in gore, we pumped that Åkerfeldt is sort of paying tribute to Goblin:
It's a jam I came up with during the Mastodon/Ghost tour that we ended up sound checking. After a few days, you'd hear people in the corridors humming it. It's a fucking hit! But basically it's a not-so-subtle headbanging-type nod in Goblin's direction. And to avoid confusion, the song is even called "Goblin." My rip-off deteriorates mid-song and becomes fusion-esque darkened prog rock like MAHAVISHNU or ELP. But it swings! It really does.
We'll keep you posted as more Opeth news gets revealed.
Rock Hard \m/