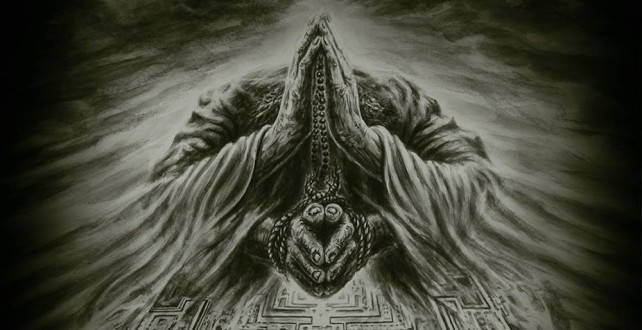 Rolling Stone magazine isn't exactly the metalheads Bible, yet the publication has listed its 20 Best Metal Albums of 2013. See the full list below.
All lists are subjective. While there are some interesting choices on the list, it has much too many hipster acts on it. Also, as I've said many times before, and as reflected on the RS list, it's been a year for doom/acid/stoner metal/rock. Needless to say, there are a lot of "mellow" choices here and some would question the "metal-ness" of some of the entries. Overall, it's not a horrible list if you broaden your definition of metal, but what the fuck is up with Melt-Banana?
There are some obvious omissions on the list as well, most notably Newsted's Heavy Metal Music, Autopsy's The Headless Ritual, Amon Amarth's Deceiver of the Gods, Motorhead's Aftershock, Black Sabbath's 13, and Trivium's Vengeance Falls. The list could go on to include the following, and more:
–Soilwork – The Living Infinite
-Killswitch Engage – Disarm the Descent
–Ghost – Infestissumam
–Stone Sour – House of Gold & Bones – Part 2
–The Ocean – Pelagial
–Evile – Skull
–August Burns Red – Rescue & Restore
-Havok – Unnatural Selection
-Battlecross – War of Will
–DevilDriver – Winter Kills
–GWAR – Battle Maximus
–Dream Theater – Dream Theater
-Megadeth – Countdown to Extinction: Live
–Huntress – Starbound Beast
Rolling Stone's "20 Best Metal Albums Of 2013"
20. Darkthrone – The Underground Resistance
19. Mastodon – Live at Brixton
18. Stomach Earth – Stomach Earth
17. Melt-Banana – Fetch
16. Steven Wilson – The Raven Refused to Sing (And Other Stories)
15. Voivod – Target Earth
14. Cathedral – The Last Spire
13. Church of Misery – My Kingdom Scum
12. Kylesa – Ultraviolet
11. SubRosa – More Constant Than the Gods
10. Clutch – Earth Rocker
9. Inter Arma – Sky Burial
8. Earthless – From the Ages
7. Dillinger Escape Plan – One of Us Is the Killer
6. Blood Ceremony – The Eldritch Dark
5. Gorguts – Colored Sands
4. In Solitude – Sister
3. Windhand – Soma
2. Kvelertak – Meir
1. Deafheaven – Sunbather
Let us know what you think of the RS list in the comments section below. Also, tell us what you think should be on the list.
Rock Hard \m/