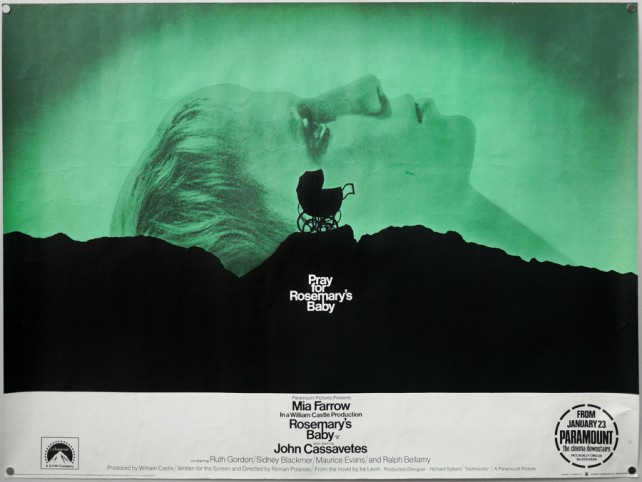 Horror is practically all over the small screen these days, ranging from the grotesque to the undead to the CW brand of PG scares. And with that comes several repackaged extended versions of big-screen classics. Just here on Yell! Magazine alone, we follow and bring you weekly insights on Hannibal (returns to NBC in April 2014) and Bates Motel (returns to A&E in 2014). Now, the four-hour Rosemary's Baby miniseries has just gotten the go-ahead from NBC.
According to Variety James Wong (Final Destination, The X-Files, and American Horror Story) has been added as a writer, joining Scott Abbott (Queen of the Damned). Variety also reported that Agnieszka Holland will be directing, Lionsgate Television will be producing, with Joshua Maurer, Alix Witlin, and David Stern executive producing.
There's no doubt that a lot of people are pissed that Roman Polanski's masterpiece is being remade, but that's to be expected. Odds are, unless they really screw up, the Rosemary's Baby miniseries will be stupendous. We'll all have to wait to see.
Rosemary's Baby was announced as in development in July.
We'll keep you posted as news develops.
Rock Hard \m/