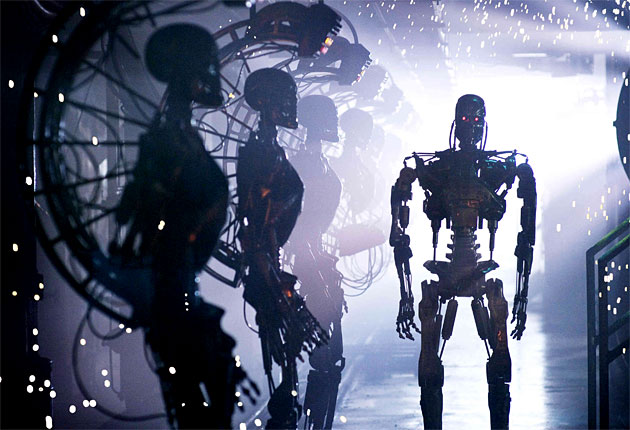 Since casting for Terminator 5 is currently underway, we feel it may be good time to shed light on a new TV series that will most likely feature a T-800 or an improved model like Cameron from The Sarah Connor Chronicles.
At this point, I'm just speculating details for the shit of it because not much has been revealed about the series so far other than it will "follow a critical moment from the first Terminator film — where the film's story goes one way, the upcoming television show will take that same moment in a completely different direction."
I'm assuming when they say "first Terminator " film, they mean the first one from the new trilogy, and not James Cameron's. This would make more sense since Skydance Productions and Annapurna Pictures expect the TV series and the reboot to have "intersecting narratives." Sounds more logical right?
The new Terminator series will be produced by Megan Ellison of Annapurna along with David Ellison, Dana Goldberg, and Marcy Ross of Skydance. Patrick Lussier and Laeta Kalogridis are also attached as executive producers.
The first installment in the Terminator reboot will drop in theaters on July 1, 2015.