Artist Rivers of Nihil Album The Conscious Seed of Light Year Released: 15 October 2013
Label Metal Blade Records Genre Death Metal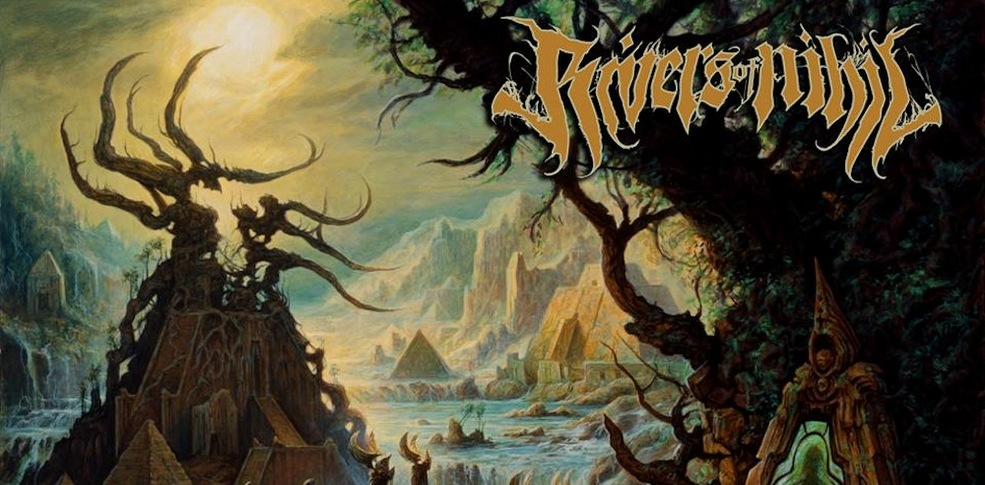 Formed in 2009, in Reading, PA, and having only just released their debut album, The Conscious Seed of Light (October 15, 2013), Rivers of Nihil are proving to be masters of death metal. And not just brutal, violent, and straight-forward, kick-ass death metal retained behind walls of fetal decapitations, alien abortions, and sacrificial rituals, no, Rivers of Nihil are playing in the another league. It's not a better league, just different.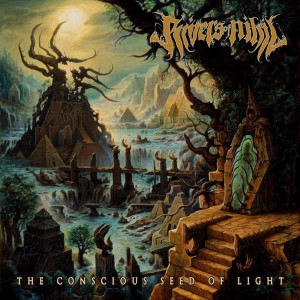 Nihil are playing what some will call progressive death metal, as there is an element that transgresses the usual "hit 'em with everything we've got until they're nothing but a bloody pulp" devices of death metal. I wouldn't go so far as to say that they're tech death, but there is a sophistication to Nihil's playing that indicates they don't rehearse in a garage anymore.
Contributing to the argument that this is a progressive death metal outfit is the fact that The Conscious Seed of Light is a concept album in the sense that it's intended to be the first of four albums representing the four seasons. Not altogether a totally original idea since Vivaldi composed his four violin concertos, "The Four Seasons," in 1723, but I've always held that heavy metal most closely resembles classical music than any other modern form of music.
Adam Biggs (bass) explained the concept further:
The Conscious Seed of Light is intended to be representative of Spring and explores various themes concerning new beginnings, growth, and an attachment to the natural world in a post-human Earth. Unlike some concept records, however, we wanted to allow each song to work on its own terms rather than have the songs rely on each other to move a specific story structure forward; they work within their own separate narratives, but ultimately serve the album's broader concept.
And Brody Uttley (guitars) added:
While we wanted to keep a general conceptual theme throughout the album, we didn't let it impede the ideas we felt that we as people wanted to discuss, and we cover a lot of ground here. Everything from ancient tribal mysticism to cults and to the impending suicide of the human race are the subject matter dealt with on the album.
On the album's overall sound, Brody adds:
Instead of locking ourselves into specific 'styles' or 'sounds' we tried to convey a more universal theme through the music: human emotion. Sadness, happiness, and anger are emotions that we all experience and we felt that many people would be able to relate to our sound if we expressed intense emotions not only through the lyrics, but through the music as well.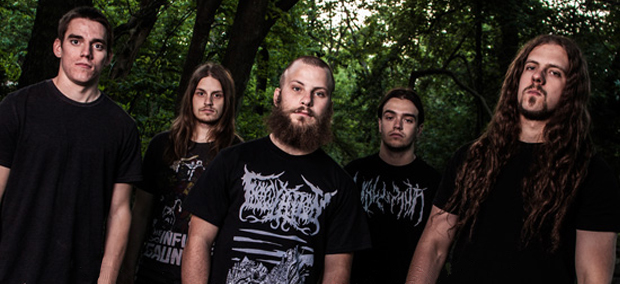 The Conscious Seed of Light, track by track:
An observant listener will notice that The Conscious Seed of Light is bookended in a sense. The album opens with "Terrestia I: Thaw," an instrumental with an ominous tone to it, and parts of this track are used to conclude the album's closer, "Airless."
"Rain Eater" shines when it turns slow and sludgy, even if only for a brief moment. The thrashier parts are also nice to hear. This track definitely sets a the stage for the rest of the album, introducing many of the elements that will be used throughout The Conscious Seed of Light.
"Birth of the Omnisavior" continues where "Rain Eater" leaves off, but also adds some avant garde melodic death elements.
"Soil & Seed" slows things down considerably and brings a new level of heavy to the album. It's like a death metal version of something Helmet would do. Now sing the lyric "Downtown Julie Brown" with your best death metal vocals.
"Central Antheneum" is the first instance in which vocalist Jake Dieffenbach reminds me of Clutch's Neil Fallon. This is also the track at which point the album really takes off for me. It's among the most interesting songs at this point in the album and there's only more great jams to follow.
"Mechanical Trees" contains one of my favorite sequences of sounds on this album, after a flurry of intensity, at 2:14 there's a quick breakdown at which point everything stops, the drums crash twice followed by two bass lines. It's just genius and I love its execution.
"Place of Serpents" seems to bring together everything we've heard on the album thus far. It's melodic, sludgy, fast and brutal, progressive, and downright heavy while bringing some ethereal grooves into play nearing the end.
"Human Adaptation" takes things to a thrash metal party level, in parts, and in my opinion. Whatever it is, it gets your adrenalin moving. It's like contained chaos. And there's a great slap bass sound going on too.
I love the slowed down chugging happening in "A Fertile Altar," unfortunately, it's a track that I'm tired to hear at this point in the album. Too much of the same going on prior.
But, by the time "Airless" kicks in, which really sounds like Clutch, it's a breath of fresh air. When it finishes, I'm always surprised that it's the end of the album.
The Conscious Seed of Light track list:
1. Terrestria I Thaw
2. Rain Eater
3. Birth Of The Omnisavior
4. Soil & Seed
5. Central Antheneum
6. Mechanical Trees
7. Place Of Serpents
8. Human Adaptation
9. A Fertile Altar
10. Airless
Rivers of Nihil are:
Jake Dieffenbach: Vocals
Ron Nelson: Drums
Jon Kunz: Guitars
Adam Biggs: Bass / Vocals
Brody Uttley: Guitars
The Verdict:
The Conscious Seed of Light has a great overall sound that merits repeated listens, which I've done, and I've found that some of the best elements here are the sludge moments. By the time the album is finished, I'm always left wanting more, which is a good thing. However, I do find that the album is excessively repetitive, which is tiring and may deter many from revisiting the album. I do like the direction Rivers of Nihil are going with their brand of death metal.