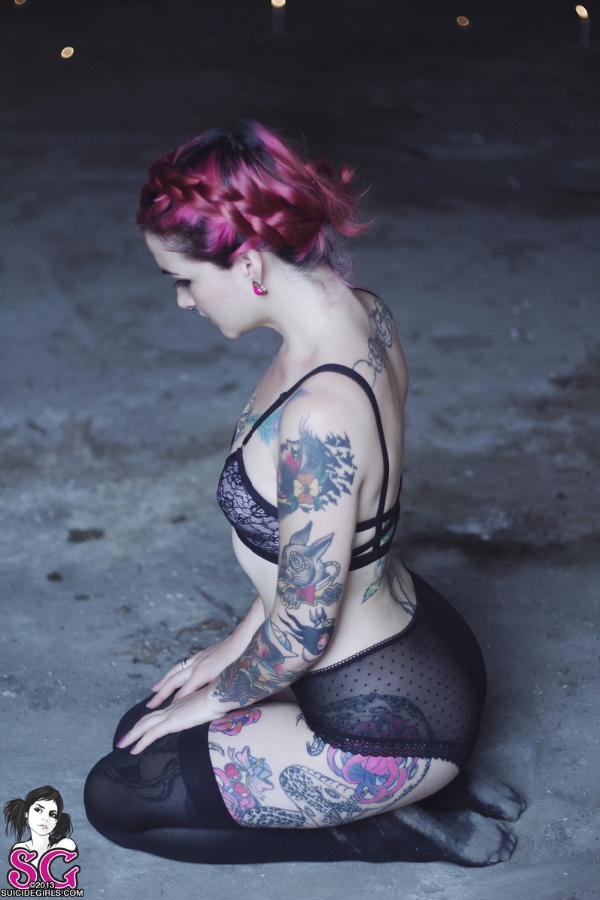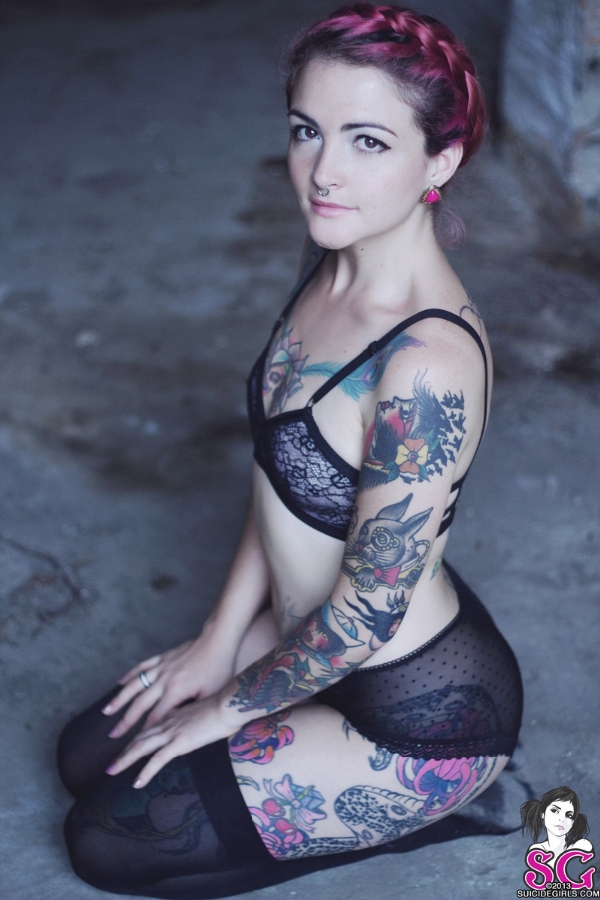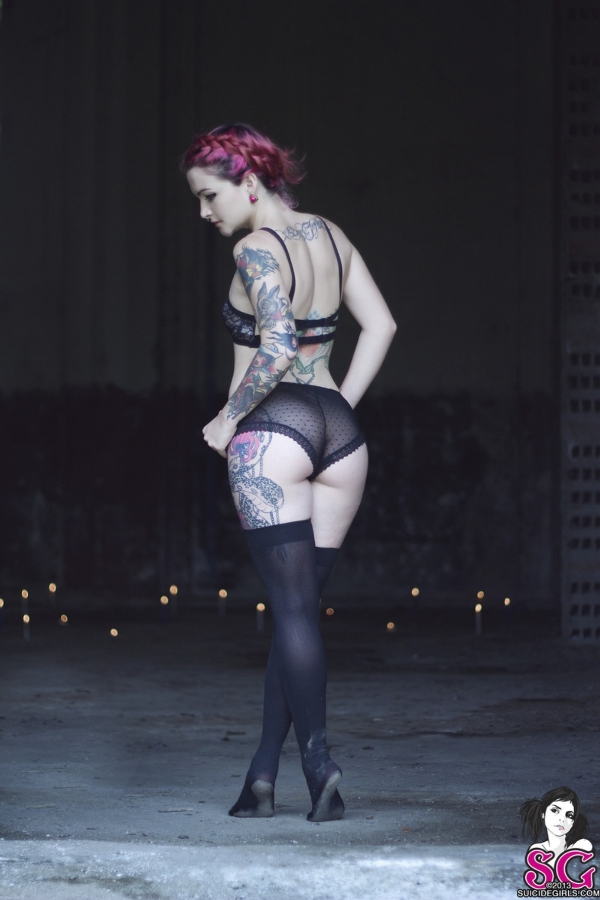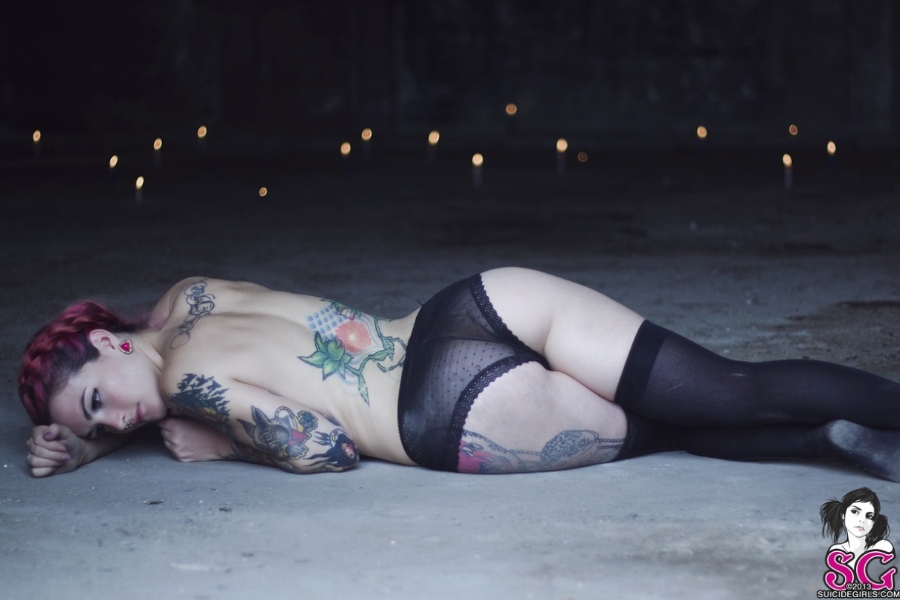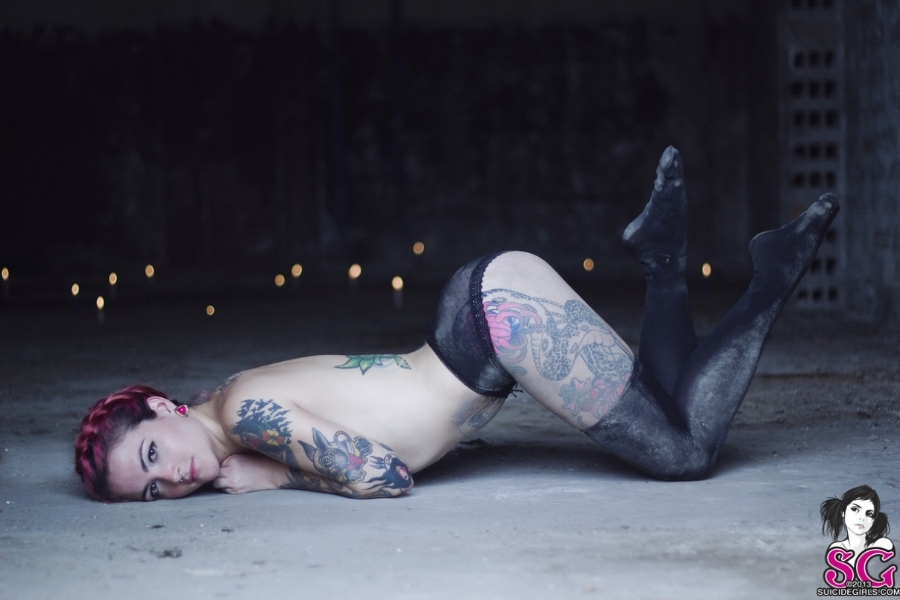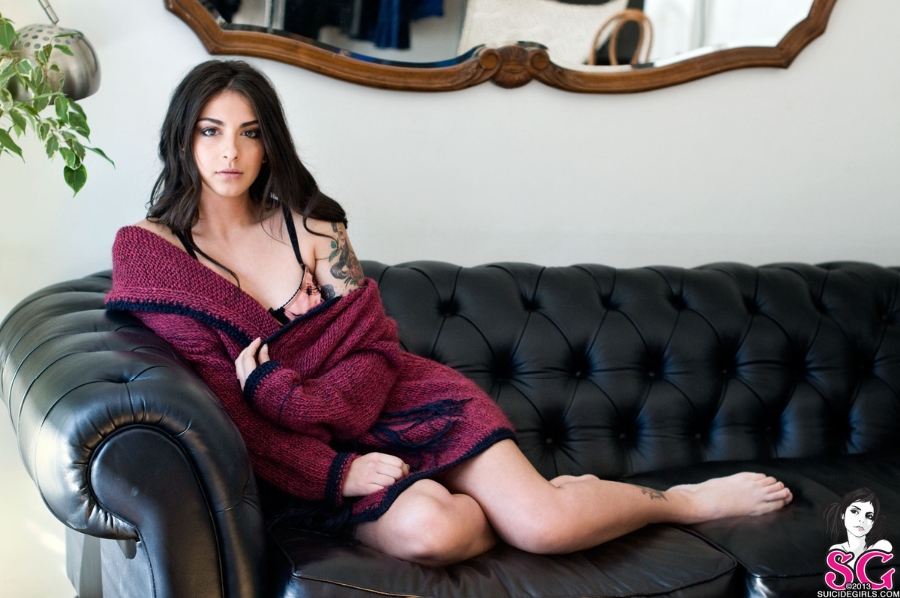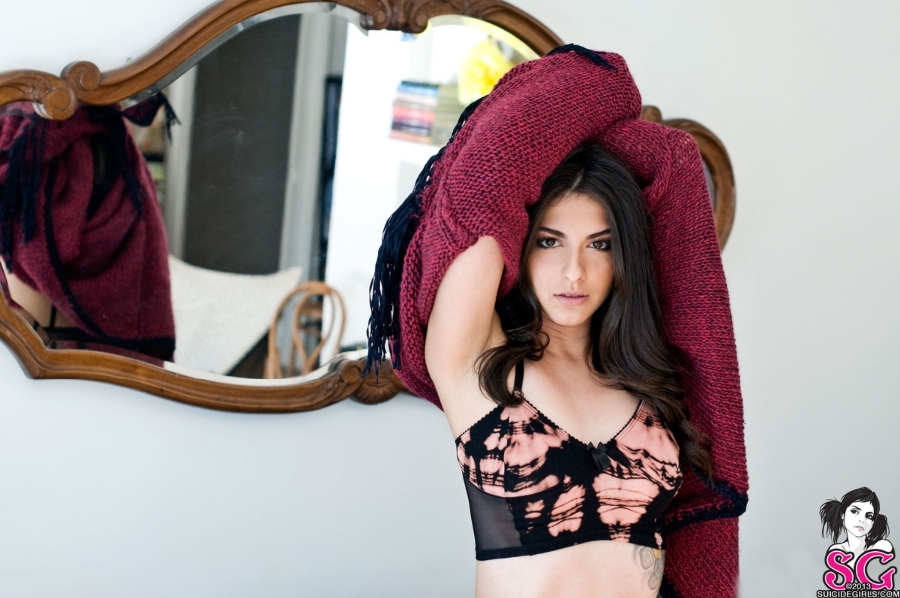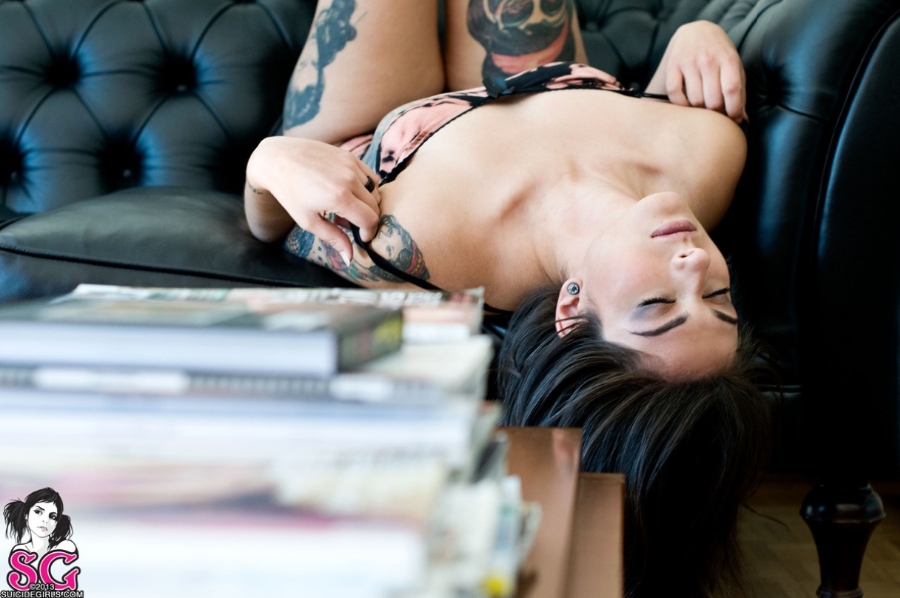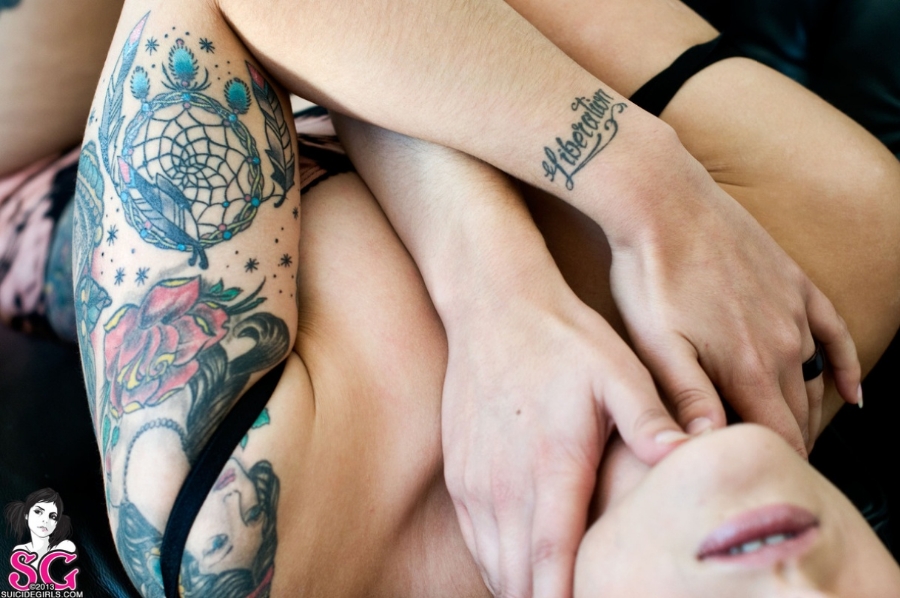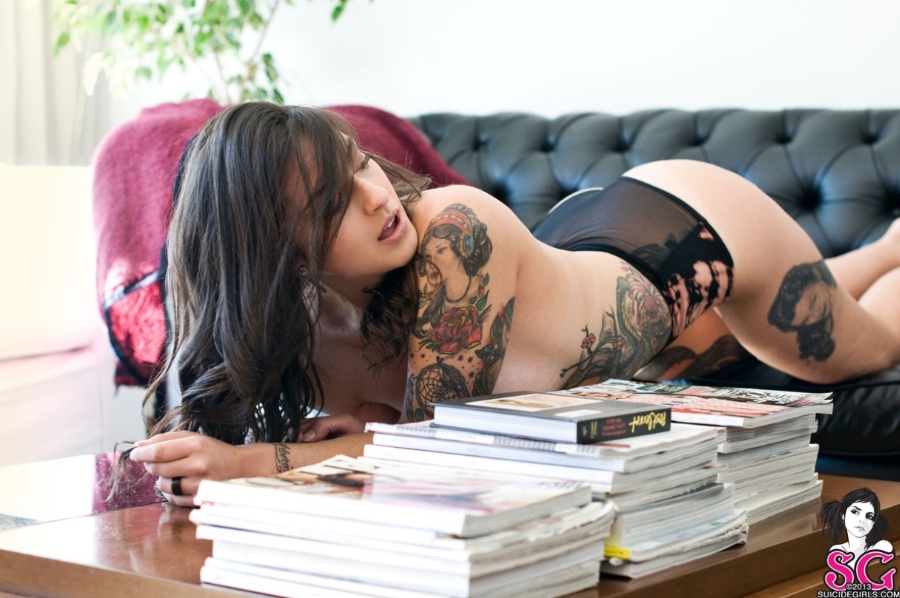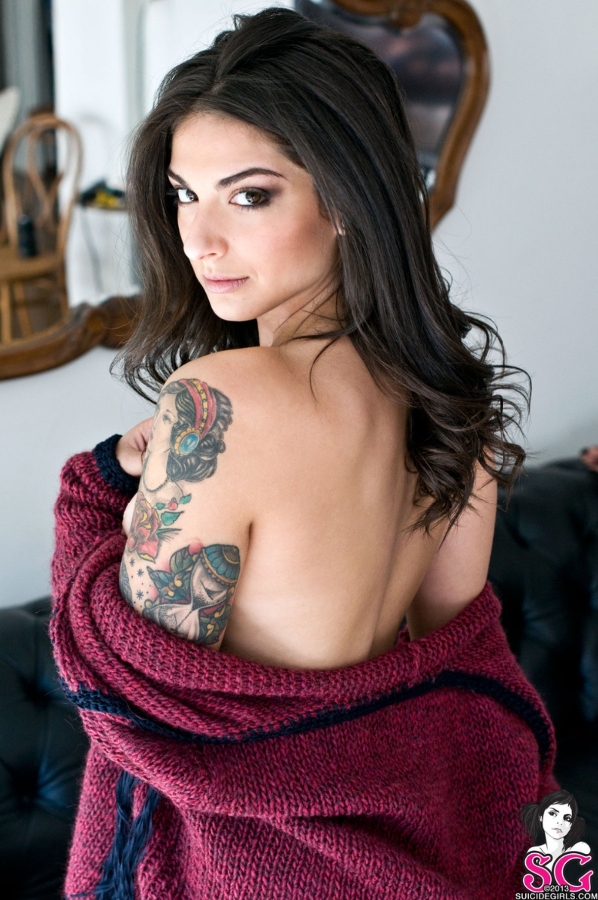 Mondays suck – Here's your suicide solution.
Our favorite Suicide Girls meet a few of our standards: She should be tattooed and/or pierced, fit into one or more of our topics of interest (heavy metal, horror/sci-fi/action movies, MMA, and/or specific types of video games), and be a seemingly interesting person (as best as we can judge from the brief bio SuicideGirls sends us), and, of course, she must be sexy.
Why SuicideGirls? They say it best: "SuicideGirls is a community that celebrates Alternative Beauty and alternative culture from all over the world." Hey, we're into that subculture thing too.
If you want to see these girls in all their sexy, naked glory, join SG today.
---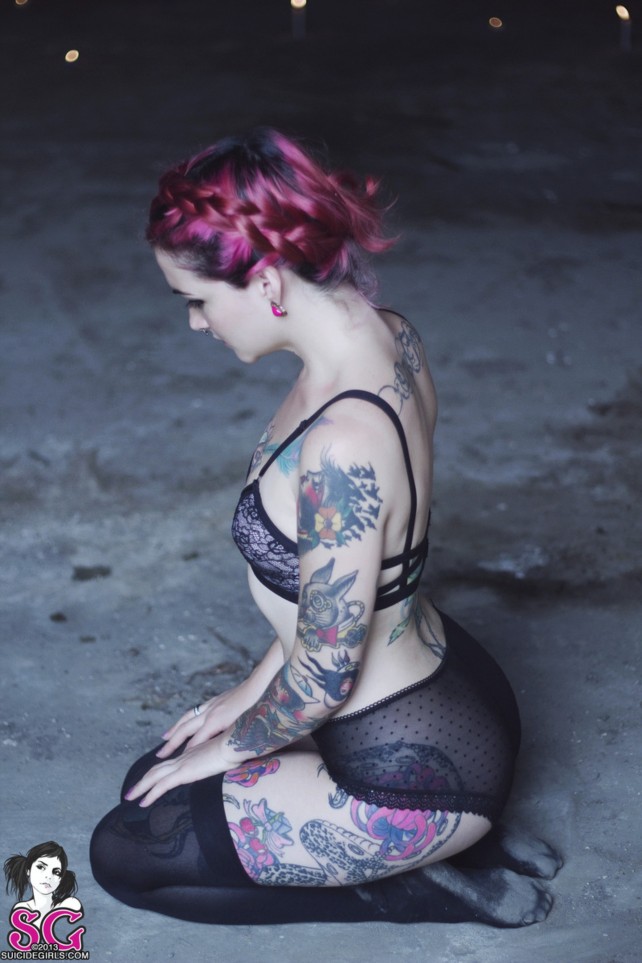 Age: 23
Occupation: Plastic arts student, tattooing apprentice and cashier
My idea of a good time: Stay in and watch old movies on TV. Support local music. Go to a show.
Into: Animals, arts, books, clothes, designing, colors, Internet, dance, electro, fashion, food, candies, music, the night, photography, the street, SuicideGirlLand, tattoo life
5 things I can't live without: Candies, drawing, electro music, food, tattooing
Body type: Athletic
Status: Exclusive relationship
Kink factor: I'll try anything once, especially if you beg for it
Cigarettes: Nope
Weed: occasionally
Booze: Occasionally
Diet: Omnivore
Politics: Politics, who cares?
---
Music: The XX, Sarah Blasko, Birdy
---
Films: Amelie, Eternal Sunshine of the Spotless Mind, Cashback, Irreversible, Micmacs, Snach cerdos y diamantes, The Mirror Mask
---
Books: Las puertas de la percepcion, Demian, El tunel
---
Artist: Durero, Davinci
What doors of perception is Felina Suicide opening up?