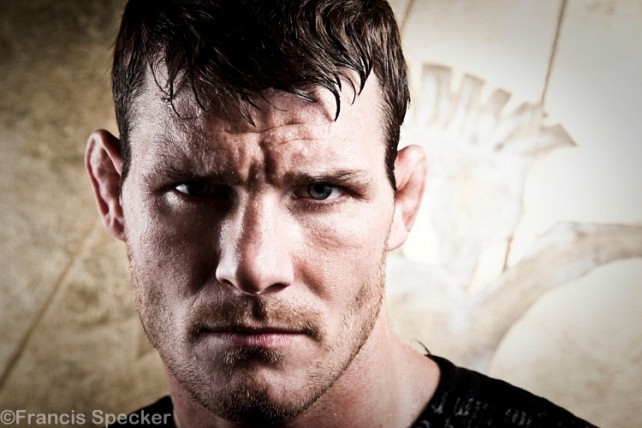 Rumors are floating around again that former UFC welterweight contender Nick Diaz (26-9 (1)) is planning to come out of retirement, but when and where that will officially happen is yet to be determined.
According to various reports, Diaz won't step foot inside the Octagon for any fight unless it appeals to him and if it quickly moves the American mixed martial artists up the ranks for a title shot. If Diaz does return, another question to ask is: Will he make another run in the UFC welterweight division? In fact, one of the members in his camp said that he might be interested in moving up to middleweight for a bout with Michael Bisping (24-5). Apparently, that's a fight that appeals to both fighters.
In a in discussion with Bloody Elbow, Bisping said that he is ready to "welcome" Diaz to division:
I didn't really mean any disrespect to him, but I heard a rumor off a couple people that he said that he was interested in fighting me, and I know he was talking about maybe coming up to middleweight. He was also talking about retirement; the guy is pretty crazy so you never know what's true and what's not.

A reporter from Fighter's Only told me he had been talking to one of the members from Nick's camp, and he had said that a fight with Michael Bisping might interest him [Diaz], so I just tweeted that if he wanted to come up to 185, I'd quite happily welcome him to the division.
Bisping is currently recovering from an eye injury that forced him off a card this month. UFC President Dana White also commented on Twitter that he "loves" the fight. So who knows, this match up could already be in the works as we speak.