It's hard to believe that the UFC turns 20 years old this November! There are many ways you can celebrate this moment in sports history, for example, we're going out on the streets to accost random people and put them in a submission hold. We suggest, however, that you choose something that's less likely to land you in jail, a risk we're willing to take. Take the UFC: Ultimate Fight Collection 2013 Edition for example. Sure, it doesn't span the full 20 years of the UFC, but 20 discs showcasing the best UFC moments of 2013 is a fantastic way to celebrate this anniversary.
Take a look at this trailer and then tell us that it's not worth viewing:
UFC: Ultimate Fight Collection 2013 Edition will be available come November 5, 2013, and can be pre-ordered for a reduced price of $129.99 at: Amazon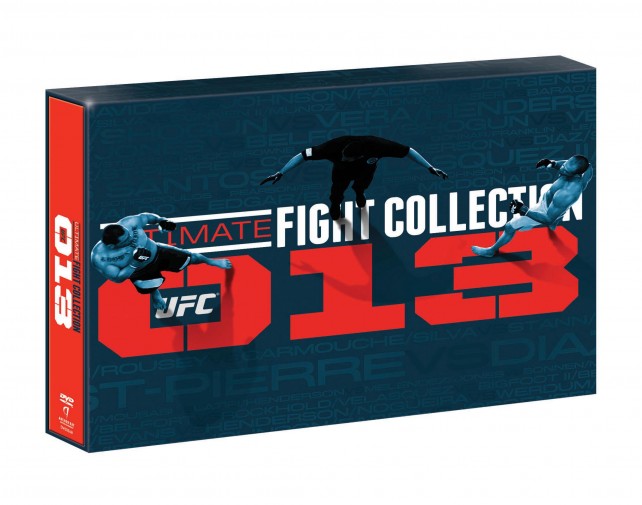 The DVD collection comes in a collectible box and features over 200 epic fights and 50 hours of action that took place inside the Octagon from July 2012 to June 2013. The collection is packed full of hard-hitting bouts featuring UFC superstars such as Ronda Rousey, Jon Jones, Anderson Silva, Cain Velasquez, and Georges St-Pierre. History-making moments include the crowning of the UFC's first-ever flyweight and women's bantamweight champions. The collector's set showcases the best fights from every Pay-Per-View, FOX network, and The Ultimate Fighter Finale during 2012-2013, including all main event and championship fights.