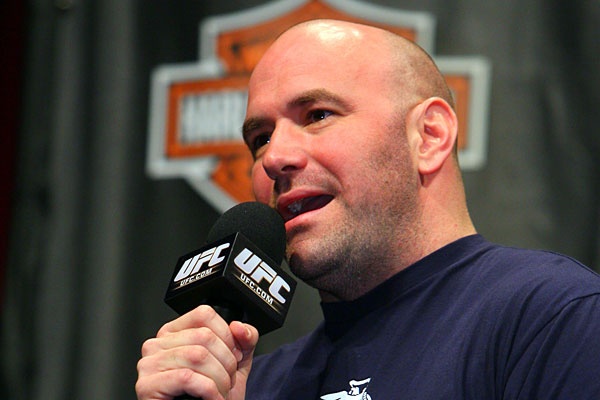 UFC President Dana White has said in the past that he would like to take the UFC to Russia. Apparently, he and others in the company were unaware of the new anti-gay laws in Russia. These laws prohibit "non-tradition" sexual relationships and have been under fire for a few weeks now.
White's been in trouble for gay slurs in the past, so it's only natural that he'll tread lightly on this subject and follow the lead of the IOC and FIFA, organizations that have asked Russia to explain their new law before the 2014 Winter Games in Sochi and the 2018 World Cup, respectively. When asked about the laws, White responded:
No, I know nothing about it… We've got to go there first. We're going to talk to the right people and we're going to figure whether we're going to do this or not.
It's doubtful the UFC will change Russia's law and it's equally doubtful that the UFC will bring a show there. Since his slur in 2009, White has gone above and beyond to change that image of the UFC in these matter. Earlier this year White suspended Matt Mitrione for verbally attacking transgender UFC fighter Fallon Fox and established a code of conduct that forbids derogatory or offensive conduct regarding ethnic background, heritage, color, race, national origin, age, religion, disability, gender, or sexual orientation.
Rock Hard \m/