It's a big possibility that Left 4 Dead 3 has been leaked, or at least information about its development might have been revealed, according to Kotaku.com. It's not a surprise that a sequel to the successful franchise is in the works, as we reported earlier, but the fun part about this report is how the news was come upon.
It seems a group of Defense of the Ancients 2 (DOTA 2) players were taking a tour of Valve's Bellevue-based headquarters. When you combine a sharp-eyed gamer with an absentminded developer, you end up with a leak. The tour member came across a computer screen with a list of developers and their respective projects, one of which was coded as "L4D3." It's only logical to assume that this is a reference to the zombie game Left 4 Dead 3. Don't believe us? Check out the images below: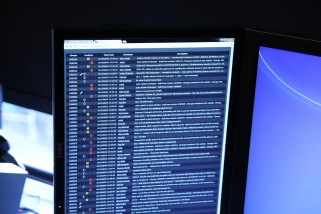 The game has remained unannounced since the leak. The question now is, how long before Valve makes it official.
Stick with Yell! Magazine and we'll keep you posted as news develops.
Rock Hard \m/