Nick Diaz was definitely alive and well at the UFC 158 press conference to promote his welterweight title fight against Georges "Rush" St-Pierre. Diaz, notorious for skipping press conferences and media events, seemed happy to be in Montreal and excited for a fight he's been wanting for years.
"Nobody had the balls to say anything; I was up there in the rankings and I had the balls to say I want this fight. I was promoting this fight a long time ago".
Diaz also doesn't believe his foe truly asked for this fight.
"I don't believe that he asked for this fight", proclaimed the former Strikeforce and WEC champion. "I don't believe it for one second".
Although it may be early for personal jabs and trash talking, Diaz definitely respects GSP and does not have anything personal against him.
"I don't have anything to say about him. I like the guy just fine. I don't especially like his fighting style – he does what he does well."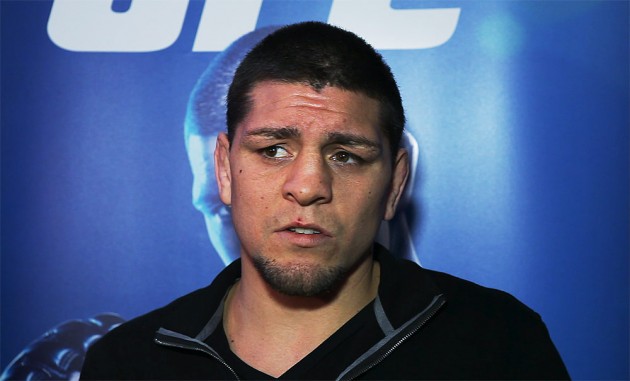 During the press conference, the Stockton native seemed content to be in Montreal and proves that this representation of both Nick and his brother Nate in the media as "bad boys" or "gangsters" couldn't be more wrong. He even seemed to poke fun at some reoccurring questions that are based on his recreational activities.
"Drugs are bad," laughed Diaz. "I'm honestly not worried about it…I'd get a vacation again if that were the case – I wouldn't have to fight again for a year."
httpvh://www.youtube.com/watch?v=QUCxdXoJHQQ